One of the win-win ideas for organizing any wedding is the wedding lottery. Why is this entertainment so popular? First, as a rule, it is very funny. You just need to pick up the right items, skillfully beat them, and the comments of the guests will help make the competition even more fun. Secondly, believe me, everyone loves gifts. Whether your wedding is organized in a chic palace, a country restaurant or outdoors, appropriate souvenirs (from Faberge eggs and champagne bottles to sweets or toilet paper rolls) will delight your guests, make the celebration memorable and unusual. So, let's look at the main points of the popular contest.
Wedding Lottery: Prizes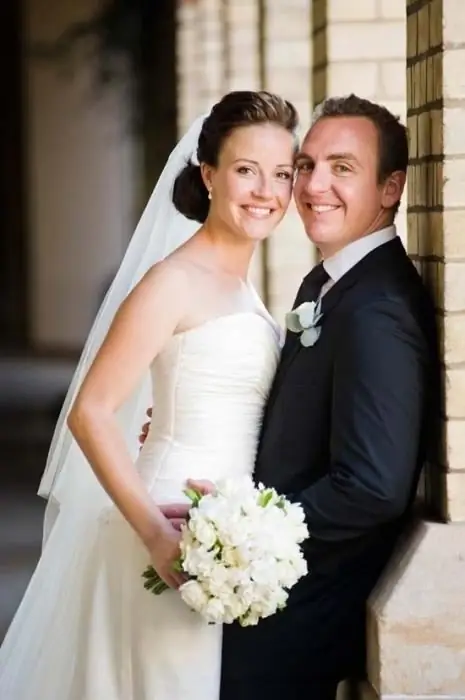 The main principle of the competition: each guest - a gift. Sometimes the organizers use "dummy" tickets or make, say, every fifth ticket a winner. But it is better to refuse such savings.
A variety of things can serve as souvenirs. It is interesting to beat stationery (paper clips, notepads, envelopes, felt-tip pens, erasers), and "soap-shaving" accessories (massage or toothbrush, wet wipes, mirror, washcloth, deodorant,a small towel), and household goods (corkscrew, pins, bags, clothespins, candles and candlesticks), and products (fruits, candies, bags of spices and drinks, sweets), and much more.
Design special souvenirs related to the life of the newlyweds. Is the bride from Orenburg? Magnets, calendars and postcards with views of the city will be a great prize! Did the groom play table tennis as a child? In this case, ping-pong balls are a great gift for guests. And the newlyweds will undoubtedly enjoy such a "personalized" lottery.
A lot of guests came to the wedding, but the budget is limited? Who said that souvenirs are necessarily something material? Guests can be "gifted" with the smiles of the bride and groom, a dance with the mother-in-law, a kiss from the witness, an invitation to dinner at the newlyweds' house, a song performed by musicians. In the case of especially austerity, most prizes can be made just like that. Agree, an unusual lottery!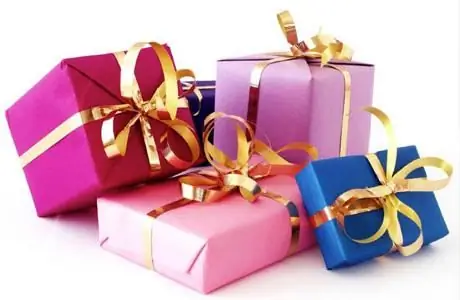 For a wedding dedicated to a theme, souvenirs should be chosen appropriately. For a French-style wedding, almond dragees, key rings in the form of the Eiffel Tower, or CDs with French songs are suitable. For a rainbow wedding, prepare a red scarf, orange oranges, yellow toilet paper, a green comb, a blue pen, a blue phone case, purple sequins. The celebration in the Soviet style will require items of recent shortages as prizes: buy buckwheat, bananas, a pack of tea "with an elephant", nylon tights.
Wedding Lottery:tickets
The easiest option is to indicate the number of the lottery ticket directly on the invitation. True, they are often sent to the whole family. And souvenirs should go to each participant of the wedding. Therefore, it is better to print tickets separately according to the number of invitees. The layout is arbitrary. If you wish, you can make them in the style of the whole wedding. Sometimes "lotteries" become downright works of art. They put photos of the bride and groom, as the date of the draw indicate the day of marriage. Especially "handy" newlyweds even make a "magnetic stripe" on tickets, covering the indicated number with a mixture of silver acrylic paint and liquid soap in a ratio of 2 to 1. Well, those who have the means to order exclusive lottery tickets with a scratch stripe in printing companies.
Tickets can simply be handed out to guests before the start of the celebration. But you can offer those invited to buy real "lotteries", which they will exchange at the entrance for wedding lottery tickets. And the tickets "Superloto" or "Keno" will go to the newlyweds and, perhaps, will bring something valuable to the family budget.
What kind of wedding lottery do you need? Cool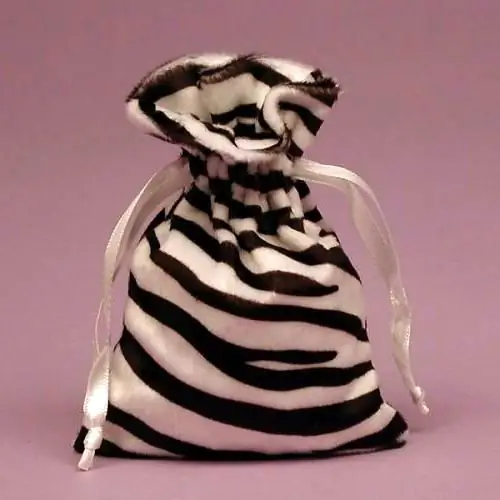 Just handing out prizes won't bring much joy. For a successful competition, it is necessary to prepare in advance playful descriptions of the items being played. "With this item, the world will become brighter and brighter" (light bulb). "Such a remedy will instantly stop the most severe runny nose" (clothespin). "No matter how fashion changes, no matter what designers come up with, this item is notwill never become obsolete" (laces). It turns out a very funny lottery for the wedding! In poetry, you can come up with an even more fun "anti-advertising" of the items being awarded. "Unfortunately, you have a rusty nail, although you are a very valuable guest." "We will have fun for glory: you - kiss the neighbor on the right!" "There is no more necessary souvenir than a bag for garbage." "Whether you need it or not, here's your lipstick." "You are lucky, you will make sure that a glass is for you - get drunk!" (glass of vodka). You can come up with such rhymes yourself or use ready-made samples.
Usually the host takes over the competition. A good toastmaster will turn the lottery not into a free distribution of gifts, but into fun entertainment for the whole company.
Popular topic