The Happy Baby Kevin highchair is one of the best choices in this product category.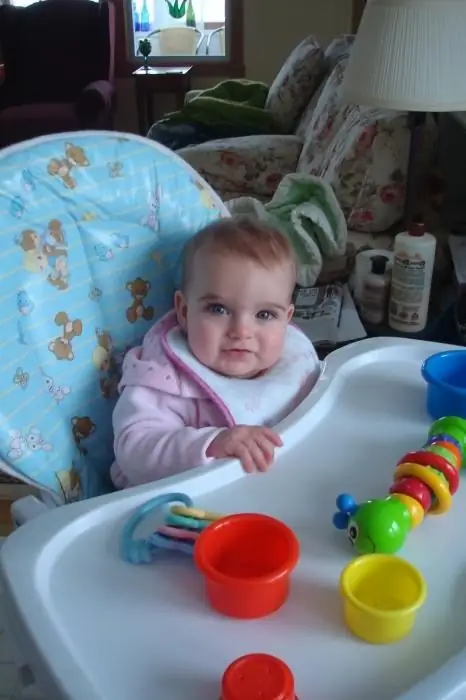 It is designed to feed babies from the age of six months. The Happy Baby Kevin highchair is very comfortable and versatile, and comes with a double tray.
If necessary, it can be easily folded. In this form, it takes up very little space. Thanks to its four castors with stoppers, the Happy Baby Kevin Highchair is highly manoeuvrable, making it very comfortable to use.
The chair has a bright and eye-catching design that your little one will love and enjoy spending time in.
Happy Baby Kevin has a backrest with three adjustable angles. Strong and comfortable straps and a special anatomical insert between the baby's legs provide a reliable and safe position for the child on the seat. The tabletop is removable and has three mounting options. It is made of plastic in bright colors, which is very easy to clean. The tray can even be washed in the dishwasher. The high chair allowsadjust seat height (five levels available).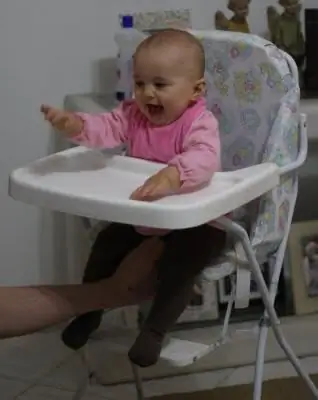 Happy Baby Kevin also has a large toy basket. The seat has a durable fabric cover made of cotton (60%) and polyester (40%). The chair, even when assembled, is very compact, which allows it to be used in a small kitchen.
I would also like to add a few recommendations from psychologists about feeding babies. Almost all of them unanimously agree that in no case should the feeding process be turned into a game, and the time that the child spends on the high chair should be strictly limited to breakfast, lunch and dinner. After all, immediately after your baby eats, he will definitely start trying to play, indulge, smear or throw food, get out of the high chair, and so on. So keep a close eye on your child. As soon as you notice that he has eaten, immediately take him out of the chair and send him to play in a place adapted for this.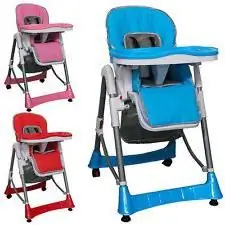 Many parents make a serious mistake using the happy baby as a lounge chair. This will teach your baby to be distracted from the process of eating. Instead of eating, he will play, scream, etc. Therefore, it will take you more and more time to feed the child.
Happy Baby Kevin reviews
Among the benefits that were listed in surveys by parents using the Happy Baby Kevin highchair, the first wasupholstery material. Since it is a fabric, it is very difficult for a child to damage it, unlike oilcloth. Therefore, such a coating will last much longer. Parents also speak positively about the mesh-basket on the chair, which easily fits the things necessary for feeding the child: napkins, bib, toys, clothing, and so on. In addition, almost all parents note the attractive design of the product, which both adults and children like. Models are made in cheerful bright colors. You can choose a chair in the online store.
Popular topic