Slave bracelet, despite such a strange name, is an exquisite decoration for women's hands. It can emphasize individuality and originality if it is organically combined with clothes, shoes and other accessories that modern youth loves to wear so much. Movable connecting elements give dynamics to the overall image. The slave bracelet is impossible to miss, it draws attention even to people passing by.
History of Appearance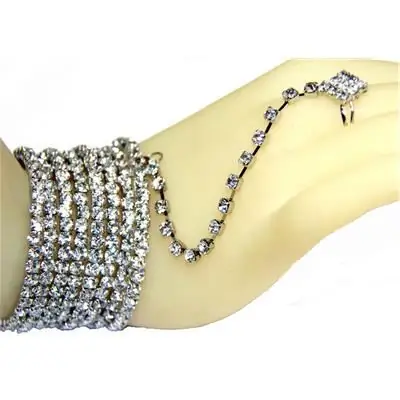 The world is filled with many legends about the origin of various jewelry in fashion. The slave bracelet has its origins in India. For the first time it was made from coins. When selling slaves, they put an accessory on their hand, thereby emphasizing their high cost. This is one of the legends that exist in the world. Some say that these jewelry could be worn at the wedding ceremony and worn after it. Thus, women emphasized their status and the we alth of the family. Husbands bought their wives the finest jewelry,by doing so, they sought favor and respect from others.
After several centuries, jewelry manufacturers began to use precious metals, stones. In modern society, a girl who puts a slave bracelet on her hand tries to emphasize her originality, the exclusivity of a thing. She wants to be noticed. This is a kind of challenge to society and a statement about yourself.
Today there are workshops where you can order the right accessory. It will be made according to a separate layout. The client, applying for such a service, knows for sure that his jewelry will be released for sale in one copy. This gives self-confidence, some so assert themselves. Having exclusive and original things in their wardrobe, fashionistas want their accessories to be the same.
Precious Metals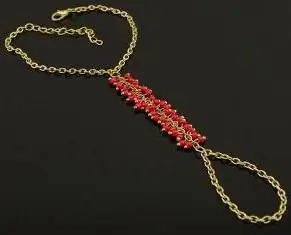 Almost any piece of jewelry can be made from precious metals. Professional jewelers who devote all their time to their work are ready to create masterpieces, and a gold slave bracelet is not the limit of their capabilities. Working with one type of metal is commonplace, it is more difficult to combine several. Sometimes it is simply impossible to create a product, since some types of precious metals are incompatible by nature. Some have very low density, others high. In order to get a quality product, you have to add impurities.
A silver slave bracelet is considered universal. There are several reasons for this:
Color - goes with many things.
Availability –reasonable price.
Originality is the ability to combine this metal with many others.
Jewellery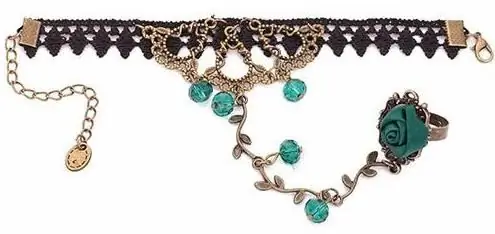 The world of jewelry is expanding its assortment every day. The number and variations of decorations exceed the limits of reason. A woman, entering a specialized jewelry store, can spend hours choosing a slave bracelet, the photo of which will be placed in the catalog or the original can be present on the window. A wide range does not make it possible to quickly make a decision on the purchase of a particular product.
Commercially available slave bracelets are designed to be worn on both hands and feet. Depending on the appearance, such an accessory will complement absolutely any image. The main thing is that regardless of the style of clothing, a girl can choose an ornament for herself. To be more precise, a slave bracelet can combine several rings, bracelets, chains and additional elements. Even famous people buy this type of jewelry for themselves. At social events, the brilliance of diamonds and diamonds is not the most important element, exclusivity, originality and completeness of the image are important even with jewelry.
Result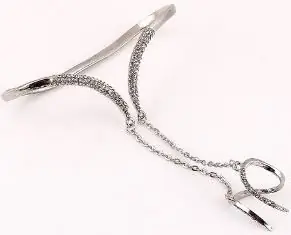 Girls should understand that jewelry can be made from expensive materials. High-quality accessories, even if they do not contain precious stones and metals, look just as good, and sometimes even more original. When purchasing slaves, it is necessary to pay attention to all fasteners, since from thema lot depends. Well, how to make the right choice among a wide range and model range, your inner voice will tell you.
Decoration should not only be beautiful and complement the image of a person, its direct purpose is to bring joy and attract attention. Therefore, every lady who has bought herself a slave bracelet can be sure that she will not go unnoticed.
Popular topic