It's hard to imagine a child growing up without toys. Cars, pistols, dolls, houses, mosaics - you never know what modern industry will offer children and their parents. Moreover, you can find a toy absolutely for every taste and at different prices. Parents can always choose what they like and what will be interesting to the baby: both a teddy bear and a magnetic constructor.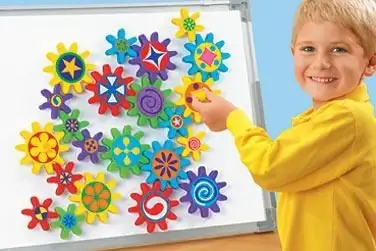 Constructors
However, it is also important that the toy with which the child spends so much time not only entertains him and helps him to occupy his free minutes with something, but also contributes to the development of the baby's intellect. These requirements are satisfied by the designers. They are for boys and girls, for toddlers and older children. For their production use a variety of materials: wood, plastic, metal. There is a block option, Lego, and finally, a magnetic constructor. Which one to choose, of course, is up to the parents themselves. You need to proceed from the age of the child, as well asinterests and the skills you want to develop.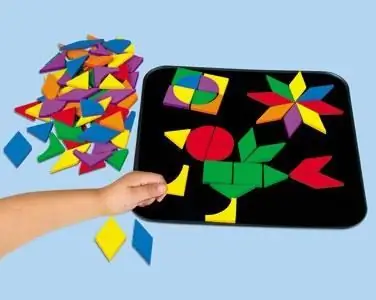 Magnetic construction sets
Magnetic constructor is a relatively new product on the market. When buying such a toy, even adults sometimes have a hard idea what to do with it. Therefore, it makes sense to read the instruction manual carefully. These games are designed to create a variety of forms, mostly three-dimensional, spatial. Such designers perfectly develop the imagination, allow you to turn the most unexpected fantasies into reality. The principle of their operation is based on the connection between different parts using magnets located inside them. As a result, the structure will hold tight and delight its creator. For the little ones, there are magnetic boards on which you can place cute figures. And for older children, toys such as Magformers or Bornimago magnetic construction sets. Some of them allow you to assemble large figures from flat elements (for example, triangles or squares). Examples of such forms can be seen right on the box. Others consist of multi-colored magnetic sticks and metal balls. By connecting these elements together, you can get the most unthinkable models.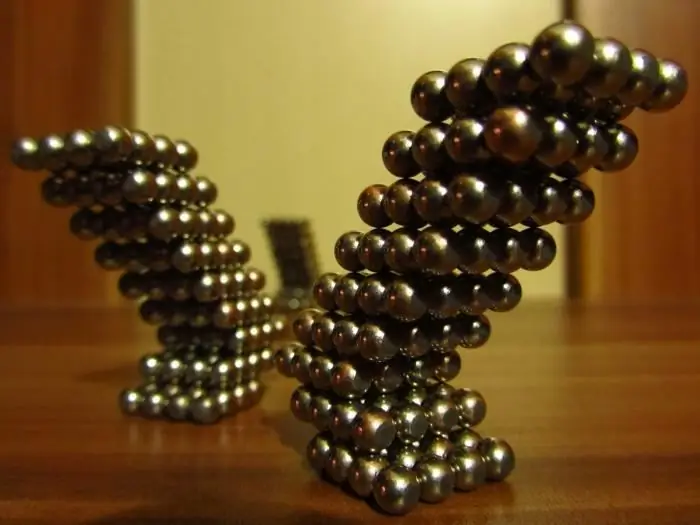 Application
In addition to the fact that the magnetic constructor develops imagination, makes it possible to use different motor skills, it can also be used in the learning process. After all, with the help of it, teachers can visuallydemonstrate both the structure of molecules and various volumetric figures. From such parts that are easily attached to each other, you can even assemble a whole skeleton. Not only children, but also adults will have a lot of fun creating interesting models from such a constructor.
Safety
Don't forget that any construction kits containing small parts can be very dangerous. And this is especially true for magnetic balls. They can easily end up in the baby's mouth, and then, as if they themselves slip further. And the harm caused by such a detail is difficult to describe. Therefore, it is not recommended to buy a magnetic designer for kids. Or at least choose one whose parts won't fit in your mouth.
Magnetic building blocks are great fun and great food for the growing mind of a child. But we should not forget that each toy must be age appropriate so as not to harm the baby.
Recommended: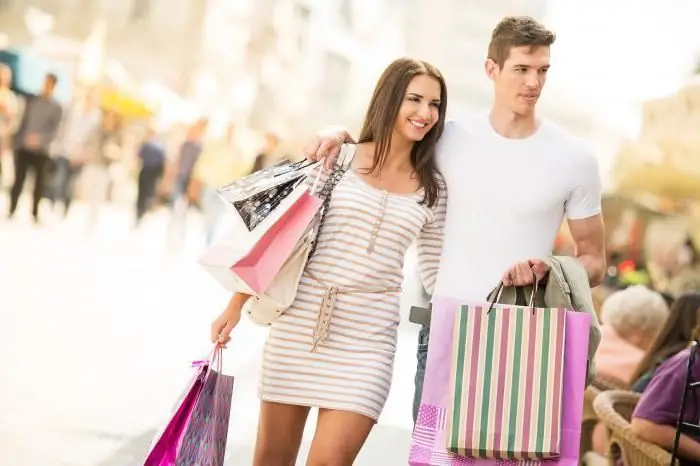 In today's world, family values are greatly distorted. The reason is simple: women and men have gained equal rights, and instead of building a simple nest, we give ourselves completely to a career and an illusory perspective. But let's find out why a wife is needed and whether it is important to register a marriage in the 21st century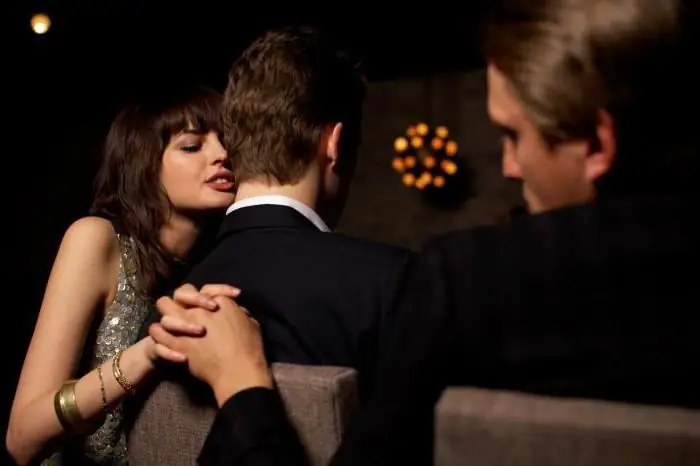 All these questions are too topical today. Even more than it should. In the modern world, people have completely ceased to value relationships and their chosen ones. And betrayal is not considered something to be ashamed of. Well, it's worth talking about this topic and shedding light on some facts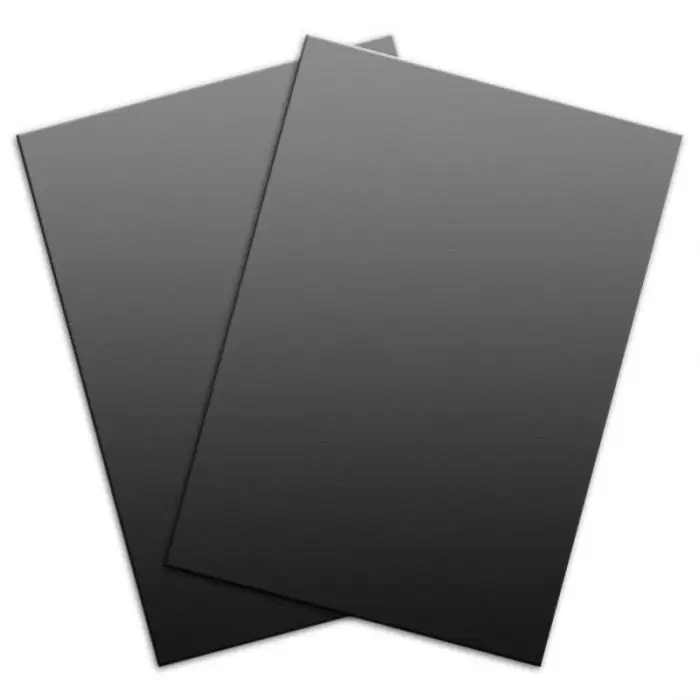 Magnetic sheet is a material made from a special polymer mixture with the addition of magnetic powder, which occupies up to 70% of the volume of finished products. This is a fairly flexible material, the magnetism of which is determined by the amount of powder in it. This also depends on the thickness of the sheet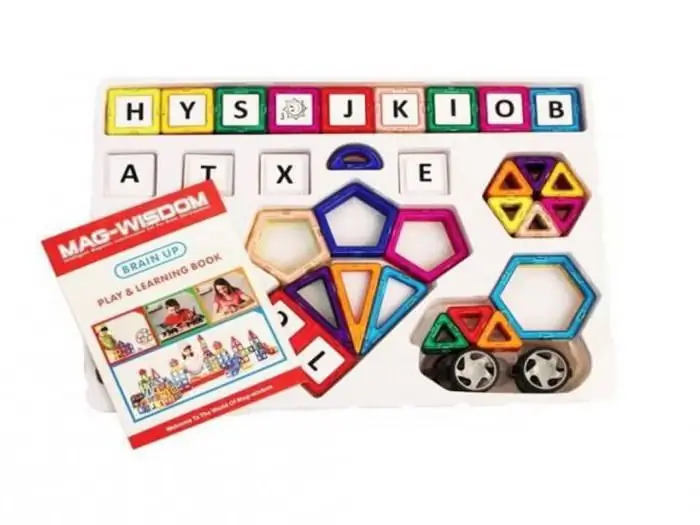 Among children's toys, not the last place is occupied by a variety of designers. They occupy the child for a long time, develop imagination and creative thinking. Recently, magnetic parts have become increasingly popular. The most famous and promoted is the designer "Magformes". It has great potential in the intellectual development of the baby and gives the opportunity for independent creativity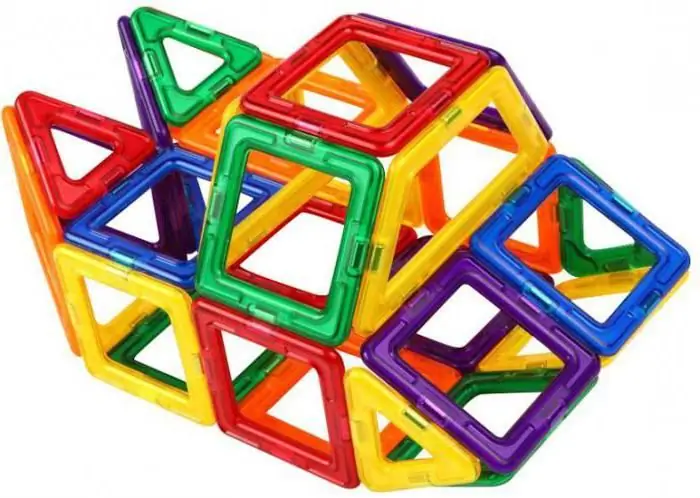 Caring parents, when thinking about toys, will definitely try to find those that will not only be of interest to children, but will also develop some useful skills and abilities in them. In this article we will consider a magnetic constructor, reviews of different manufacturers