A wooden wedding is a special anniversary for a married couple. It is connected with the five years of marriage, and this, you see, is a long time! Together we overcame a difficult period of grinding and adjusting to each other's character traits and building bridges between sons-in-law, daughters-in-law. Spouses know each other's weaknesses and know how to forgive them. They have learned to respect the interests and needs of the opposite side, make concessions and compromises, that is, in fact, "look in the same direction", without which the family simply cannot exist. Many couples by this time have acquired their own housing or car, made high-quality repairs in the house and updated the situation, which is also important. And even gave birth to one or two children. Thus, a wooden wedding is a kind of indicator of the stability and strength of the relationship that binds a husband and wife.
Symbols of the celebration and possible gifts from the invited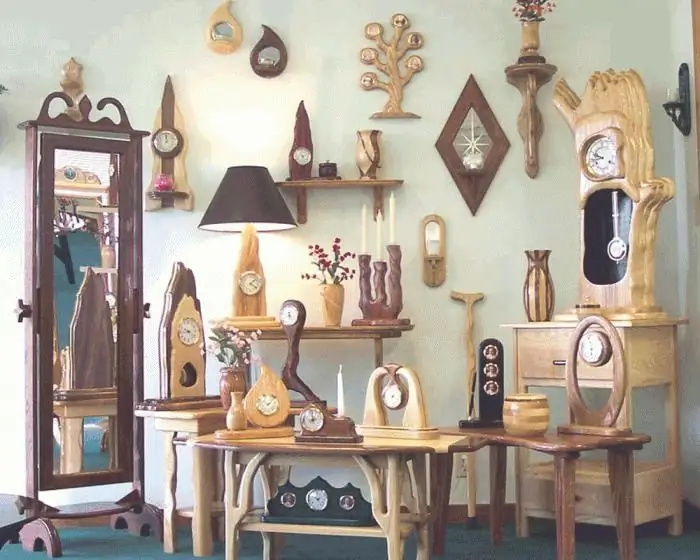 From the very name of the date it is clear that its symbol is a tree: sprawling, with a lush green crown and powerful roots. It stubbornly resists worldly storms and hurricanes and will stand in the face of any element if the people who created the familywant it. But what to give for a wooden wedding, for example, to relatives whom the heroes of the occasion are sure to invite to a richly laid table (such is the tradition!)? Of course, wood products, preferably "in the house." These can be kitchen items: various cutting boards, rolling pins, mortars and pestles, tubs and barrels, dishes, plates and spoons, bowls. With bright colored painting or scorched ornaments, they will greatly decorate the kitchen and dining room, will delight the hostess and make her stay in the "food unit" more enjoyable. Another thing to give for a wooden wedding with benefit is icons - nominal, i.e. associated with the patron saints of husband and wife, or the Mother of God, Nicholas the Wonderworker, the Savior. Of course, they must first be consecrated in the church. Such a gift will help maintain a favorable microclimate in the family, eliminate misunderstandings between household members, etc. It will be especially relevant for people who observe Orthodox rites and attend churches.
A good option for what to give for a wooden wedding is new window cornices, a set of chairs, banquettes or stools, a bookshelf or kitchen shelf or whatnot. Yes, and bamboo door curtains are quite suitable. Of course, the young family acquired furniture, but 5 years is not such a long period of time that the spouses do not need at all some "household injections" from their relatives.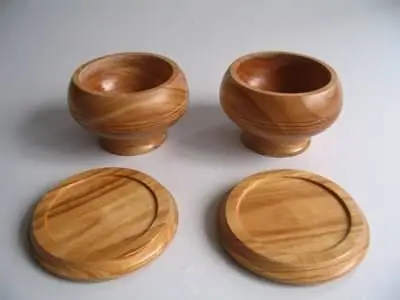 Because they will surely be happy with such "support". What else to give for a wooden wedding? Various kinds of souvenirs. This includes floor vases, clocks inwooden cases, all kinds of figurines, caskets, candlesticks, lamps. It is great if they are made, for example, from juniper or sandalwood - these are healing rocks, their smell has a beneficial effect on the nervous system, relieves stress and headaches, extraneous negative energy.
Signs of attention from spouses
However, it's not just the couple's family and close friends who are racking their brains as their wooden wedding approaches. "What to give your wife?" - such a question is probably tormented by a loving spouse. And half of him is no less concerned. Firstly, on this day, a very special, touching attention to each other, the desire to please even in small things will be a wonderful gift. Secondly, give each other a real tree - fruit or coniferous - by planting a seedling together. It will grow and embody the inviolability and strength of your family.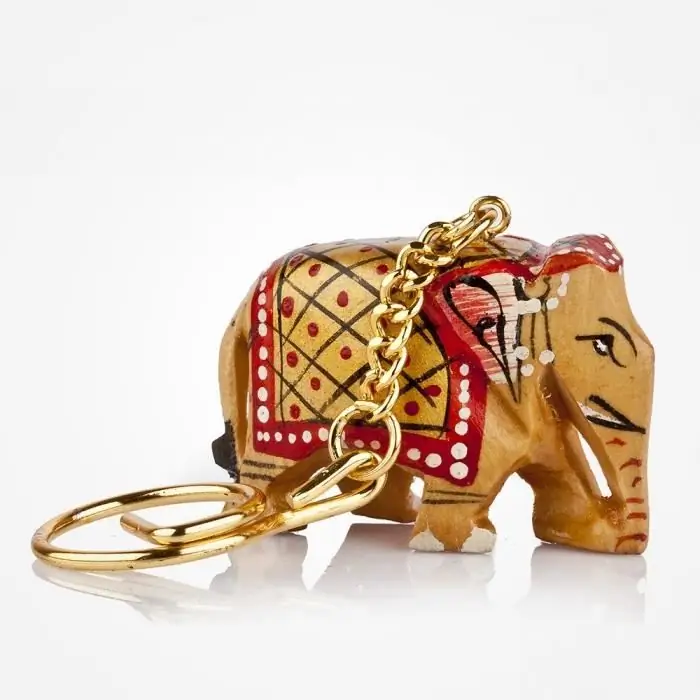 Nowhere to plant the present? Then buy a money tree or lemon, ficus - their positive energy will have the most beneficial effect on your home. Most importantly, do it together. It's not for nothing that you've been side by side for 5 years!
Wedding - wooden. Congratulations that you will say should also be relevant to the topic. For example, wish he alth to a spouse such as that of an oak tree that lives 100 years. Or, when complimenting your wife, compare her with a charming, tender birch. In addition, the husband can give his wife aromatic oils in wooden bottles, wooden beads or a necklace, and other valuable jewelry. BUTlady spouse, if he smokes, - a pipe or mouthpiece, an ashtray. And plus to this - both can make themselves a gift in the form of vacation vouchers. Finally, such a great idea: do it yourself or order something like a family tree in the workshops, where there will be special places on the branches to stick your joint photos and photos of children. It will be a wonderful memory of such a wonderful day!
Options, as you can see, the sea. The main thing is to do everything sincerely and from the heart!
Popular topic