Every girl dreams of a beautiful magnificent wedding since childhood. A bunch of guests, delicious food, dancing, competitions and, of course, the groom. Hear the cherished: "Marry me!" - the greatest happiness in a girl's life. And so, she was offered a hand and a heart, she rejoices and imagines how she will spin in a slow dance with her beloved, but at the same time questions arise in her head: "How to organize all this?" and "How much will it cost?"
Indeed, the cost of a wedding is a very important issue that two lovers need to decide. Alcohol, food, entertainment, dress. There are so many, it is not clear what to grab onto. Let's see how much money is needed for the wedding.
Main expenses for organizing a wedding
Such a solemn event as a wedding celebration requires special attention, as there are a lot ofpoints to be controlled. How much money you need for a wedding depends on the scale of the event, the requests of the bride and groom, and, of course, the number of guests. A standard wedding includes four main items of expenditure:
banquet,
decoration,
entertainment,
other expenses.
We will go through each item separately.
Banquet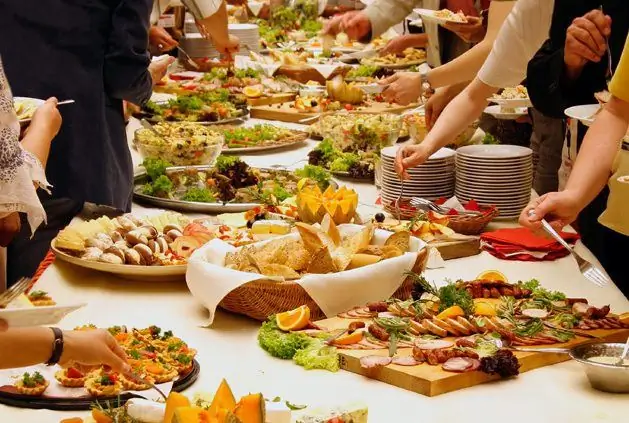 Banquet is almost the most important part of the wedding celebration. The scope of the event is estimated precisely by the abundance of treats and drinks on the table. How much food you need for a wedding per person, you decide for yourself, but after the wedding ceremony, all guests need to be fed and watered, and there are usually a lot of them. Accordingly, about 50% of all expenses fall on the banquet.
Depending on the format of the wedding and the characteristics of the rented premises, the table is set differently, but it is customary to have a buffet table (various snacks and aperitifs) and the main table.
As a rule, on the main table there should be cold snacks in the ratio of 300-400 grams per person, salads - 150-200 grams, hot dishes - 250 grams, fruits - 150-200 grams (as practice shows, there are few fruits who eats).
As for alcohol, it is customary to put wine, vodka and champagne on the table. How much champagne for the wedding, wine and vodka? There are different methods of calculation, but the optimal one is an individual calculation per person, depending on who drinks what. Wine and champagne - 1, 5 each, vodka - 1 bottle perperson. Don't be stingy with soft drinks, they sell out quickly and often run out of stock. From such drinks, juice, fruit drink and mineral water (with and without gas) should be present.
On average, 40-60 thousand rubles are spent on food, 25-35 thousand rubles on alcohol and drinks. (approximately 40 people). How much does a restaurant cost for a wedding depends on the city and the season. Many establishments do not charge rent when ordering a banquet for a certain amount, and some even allow you to bring your own alcohol.
Design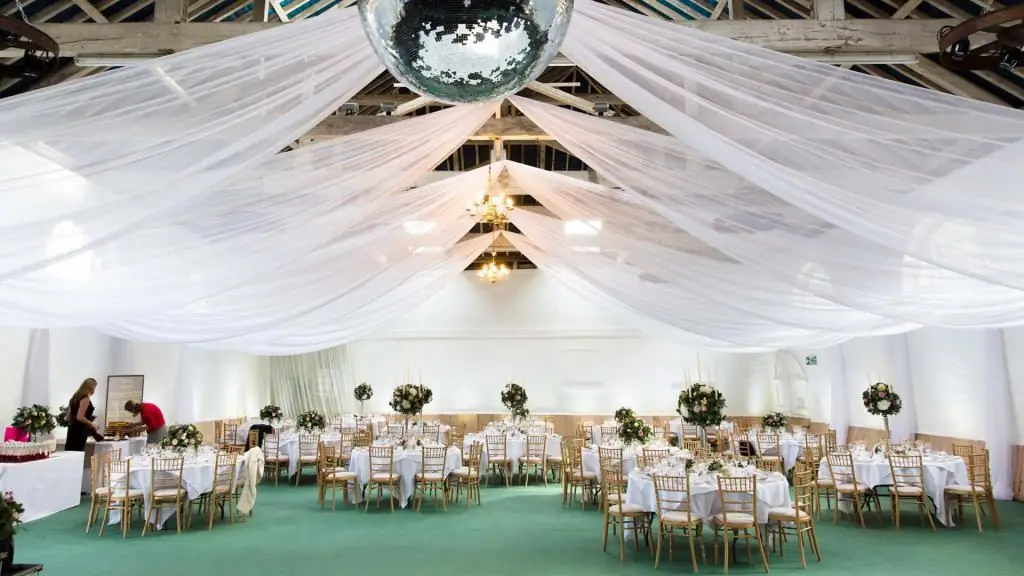 Undoubtedly, the decoration of the banquet hall is an important part of the event. When answering the question about how much money is needed for a wedding, this cost item must also be taken into account. It's always nice to be in a beautiful place. Wedding organizers have to work hard to decorate the hall beautifully. Of course, the hall should have beautiful ribbons hung on the walls, and chandeliers, a lot of balloons and fresh flowers that will stand on every table and delight guests. But how much do wedding decorations cost? The whole thing takes about 15-30 thousand rubles. Although this item of expenditure depends on your budget and imagination.
Entertainment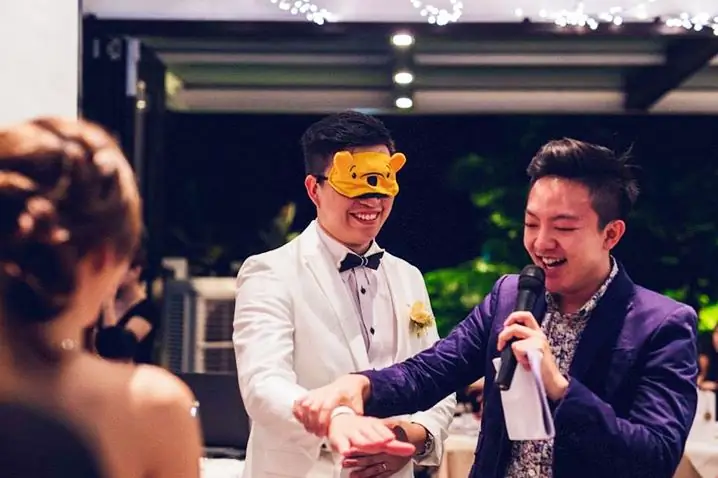 Wedding is always associated with fun. Various competitions, dances and songs - all this is an integral part of the holiday. No matter how serious the bride and groom are, they are simply obliged to drink from a shoe and throw a bouquet. It is foolish not to pay attention to such a moment, everyone comes to the wedding, not onlycongratulate the newlyweds, drink and eat, but also have fun. Funny contests, an interesting creative presenter - exactly what makes the wedding bright.
Entertainment includes:
musical accompaniment,
leading,
prizes,
this can include photo and video shooting.
Music accompaniment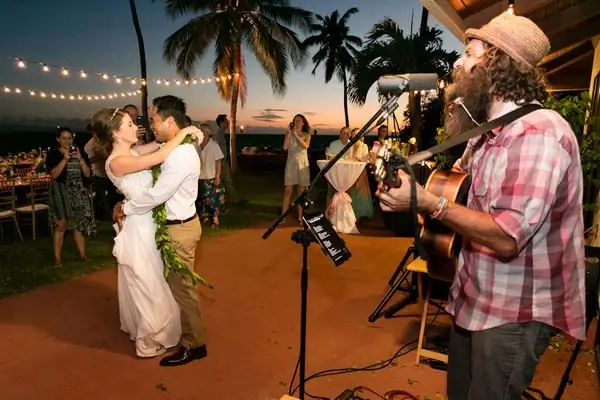 When organizing a wedding, it is very important to pay attention to the musical accompaniment. Cheerful dances of the guests, the first dance of the newlyweds, competitions should be accompanied by high-quality music. Hundreds of companies offer their services in this direction. The invitation of DJ and musical groups is widely used. The price of such pleasure depends on the eminence of the invited artists and varies from 10 to 40 thousand rubles
Presenter
There is a person at the wedding who will amuse and entertain guests throughout the holiday. And this is the leader. He offers various contests, tells funny jokes and generally keeps guests busy. The impression of the guests about the wedding depends on a good host. Leading to the wedding, depending on the popularity and demand, will cost approximately 15-80 thousand rubles. Of course, you can invite some celebrity, but it will cost a tidy sum.
Prizes
Offering to participate in contests, the presenter puts on the line any gift that the participants can receive. When organizing a wedding, you should take care of this in advance, because a competition without prizes is not a competition at all. Optional to playexpensive prizes, you can offer participation for a modest symbolic gift. Amount for prizes - at least 5-10 thousand rubles
Photo and video shooting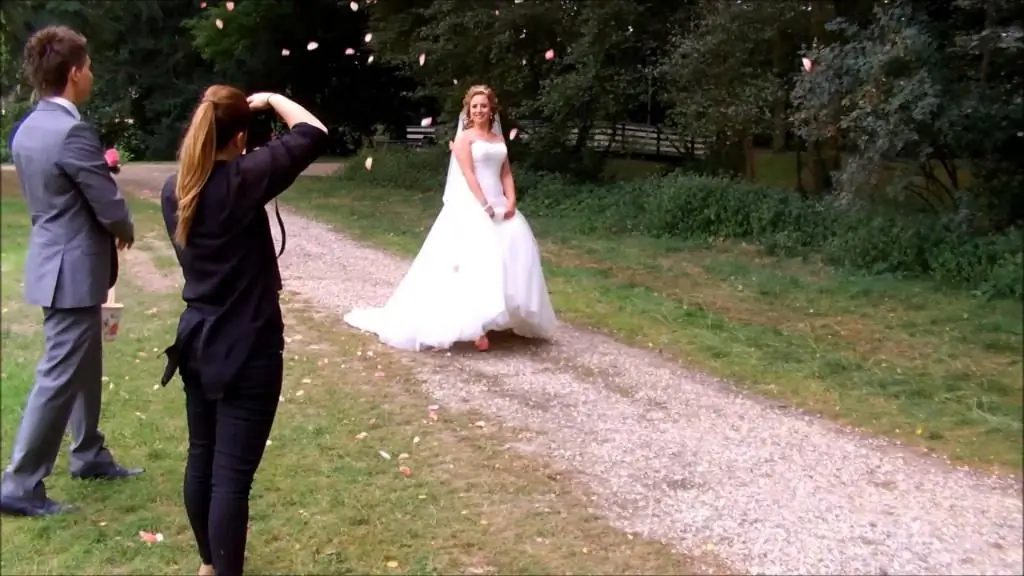 This is another very important point of celebration. Memories of this wonderful day for the bride and groom will remain for many years, and I would like to back them up with high-quality photographs and video recordings. The photographer and cameraman are not just creative people who see every shoot as an opportunity to express themselves. They are also professionals, and for a good professional photographer and cameraman you will have to pay a decent amount. Never skimp on a good operator and photographer. The average price for a photo or video shooting is 20-50 thousand rubles. for 1 day. It is worth noting that the cost of a photographer may increase if you also ordered a pre-wedding photo shoot.
Entertainment expenses also include car rental fees while skiing and bride price.
Other expenses
This item includes everything that is not included in the above. You can add whatever you want here, but the important thing is the appearance of the bride and groom, invitations, registration and rings. Frankly, when preparing for an event, it becomes scary how much money you need for a wedding.
The image of the heroes of the occasion. Bride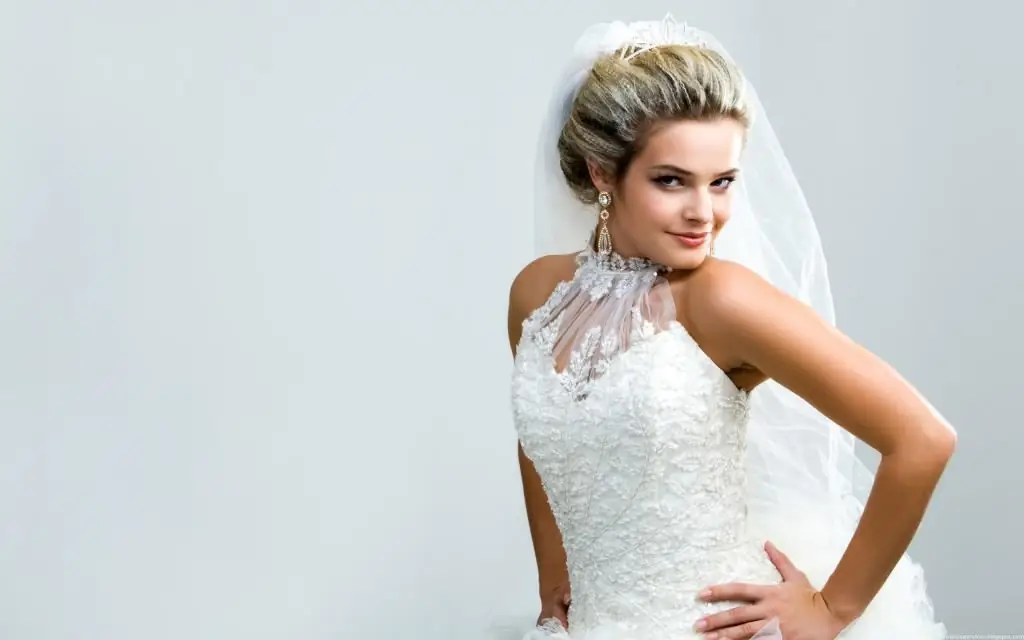 Undoubtedly, the main thing at the wedding is the bride, and therefore she should look accordingly. The main elements of the image of the bride are:
dress,
hairstyle,
makeup,
shoes.
Choosing a dress for yourself is the main task of the bride. She dreamed about this as soon as her beloved proposed to her. I imagined her walking down the aisle in her beautiful outfit and dancing with her fiancé.
Hair and make-up for many girls is done by a guest master, and it costs about 5-10 tr. The dress is the most significant element of the image, and it will cost the bride 6-100 thousand rubles. Well, shoes will cost 2-5 tr. By the way, do not forget to take a change of shoes with you, your feet will get tired in heels for the whole day.
Groom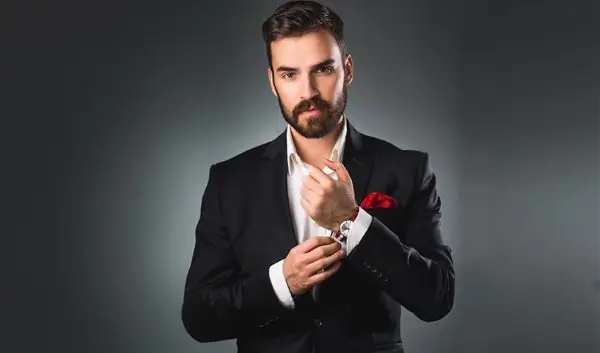 No matter how strange it may sound, but the image of the groom may be somewhat more expensive than the image of the bride. This is due to the fact that a men's suit consists of several elements, and men's clothing in the store costs a little more. So how much does a wedding suit cost? A standard men's suit consists of a jacket, trousers, vest and shirt. The price for such a suit varies from 10 to 50 thousand rubles. Shoes will cost approximately 5-15 thousand rubles. If necessary, a haircut, styling and manicure, which add another 2-4 thousand rubles to the costs
Invitations, registrations and rings
It is considered good manners to send official invitations to all guests. Such a trifle will cost 800-1500 rubles. As for registration, this is a mandatory cost item, without registration there will be no wedding. At a price of approximately 2000 t. R.
Rings are the main thing at registration. It is very exciting and joyful to exchange rings in front of relatives and friends. The price of rings depends on the material and varies from 8 to 20 t.r.
Bachelor party
For young people, this event is considered almost more important than the wedding itself. Many have watched the movie "The Hangover". Remember how friends had fun? They had so much fun that they lost their fiancé and did not understand what had happened to them. Grooms dream before their wedding to break away in the same way. Bury with your buddies in some bar and party like it's the last time. It all sounds, of course, great and tempting, but entails high costs. Drinking and feeding all your friends in a bar today is an expensive pleasure, and given the generosity of a Russian man after a couple of shots, add a couple more red bills to this.
If we discard all the jokes aside, then spending on a bachelor party will cost about 5 thousand rubles. per person. This amount includes food, alcohol and entertainment. Under the entertainment program, everyone means what he wants, to the best of his imagination. You can spend it in a club, bar or in nature if the wedding takes place in the warm season. Many men prefer to spend time in the bathhouse and drink beer.
Bachelorette party
The organization of a bachelorette party is not so difficult. Of course, there are many stories where girls get off, saying goodbye to their maiden name, worse than young people, but this is a rare case. As a rule, girls prefer to have a pajama party, drinking a glass of wine or visiting a spa. The cost of such an event depends on the number of invitees and varies from 500 to 1000 rubles. per person.
Despite the fact that the wedding is a great joy for both the groom andfor the bride, pre-wedding preparation is the solution of numerous issues, the distribution of the budget. How to seat guests? Which hot one to choose? What color are the balls? All these questions can be a nightmare, and they have to be addressed daily. You can deal with them yourself, or you can entrust the organization to a special agency, however, you will still have to pay a certain amount.
When organizing a wedding, remember the main points:
No matter how much you want to save on photo and video shooting, fight this desire. Photos and videos will remind you of this wonderful day in many years, and I wish everything was of high quality.
Be sure to calculate how much alcohol you need for a wedding per person. When there is not enough food, it's sad, but when the alcohol ends, it's terrible! The mood of the guests immediately falls, and many want to go home as soon as possible.
Pay special attention to the choice of the host for the wedding and the musical group. These people will set the mood throughout the event, entertain guests, and it is very important that guests are satisfied when they leave.
If possible, pay special attention to the design of the room. If you overpay a few thousand rubles to decorators, the banquet hall will turn into a fairy tale that you so dreamed of getting into.
If your budget is limited, then you can easily exclude the organization of a hen and stag party from the cost item, as well as save on outfits.
Still, it is not recommended to save on outfits, especially for the bride. No matter what anyone says, a wedding is a holidaybride, and she should be the brightest and most beautiful. And when buying a suit for the groom, you can be practical and choose it in such a way that you can use it in everyday life.
When seating guests, consider all possible nuances to avoid conflicts and quarrels, and preferably fights, although what kind of wedding is without a fight?
You can ask how much a limousine for a wedding costs and rent it.
If you read this article, then most likely you are getting married or getting married soon. How much a wedding for 50 people will cost depends only on your budget and imagination. The prices indicated in the article are average and may be more or less depending on the region. In Moscow, getting married costs a little more than in other regions of the country.
Recommended: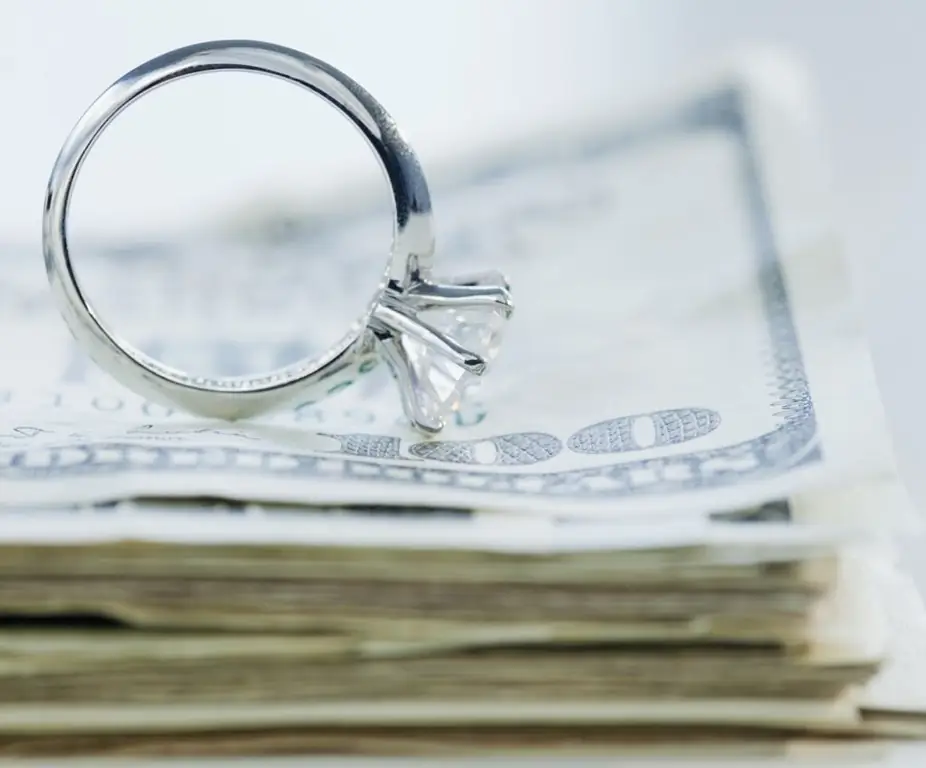 The cost of a wedding is quite significant, and the event itself is very special, important and large-scale. When preparing for marriage, future spouses need to take into account so many nuances! Without knowing how much a toastmaster for a wedding or a groom's suit costs, it is difficult to even approximately calculate the budget. How not to forget about anything and not spend all the money on any one part of the organization?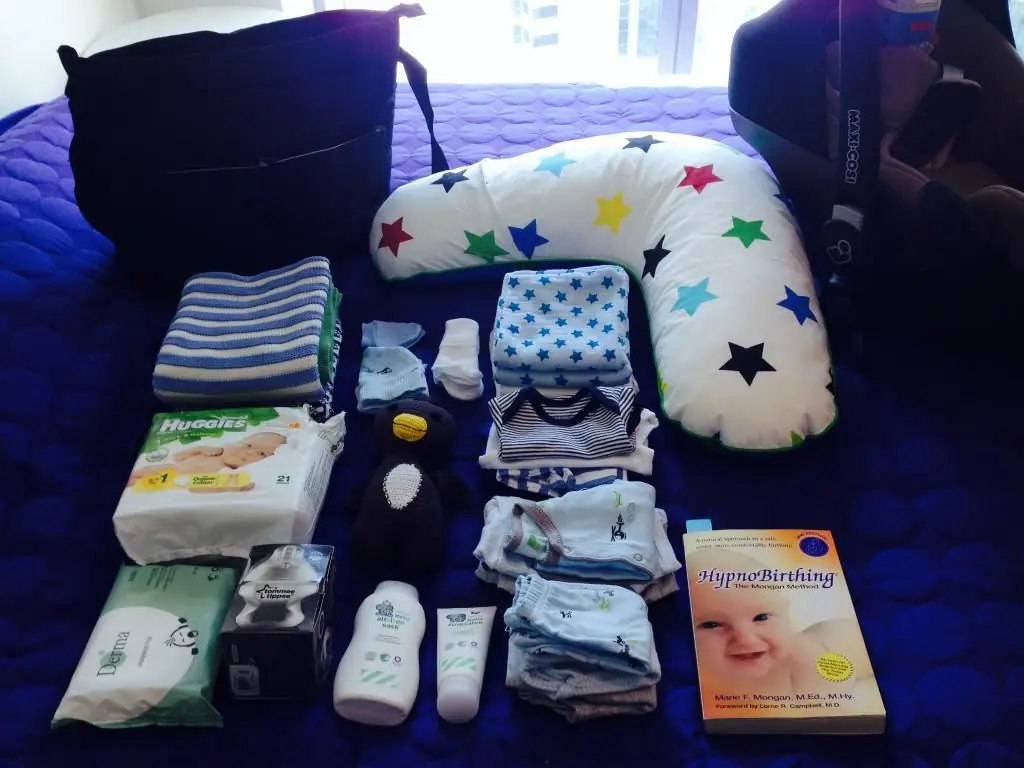 For every woman, childbirth is an individual and unique event, so preparation for it must be timely and thorough. It is important to pay great attention to the question of what you need to take with you to the hospital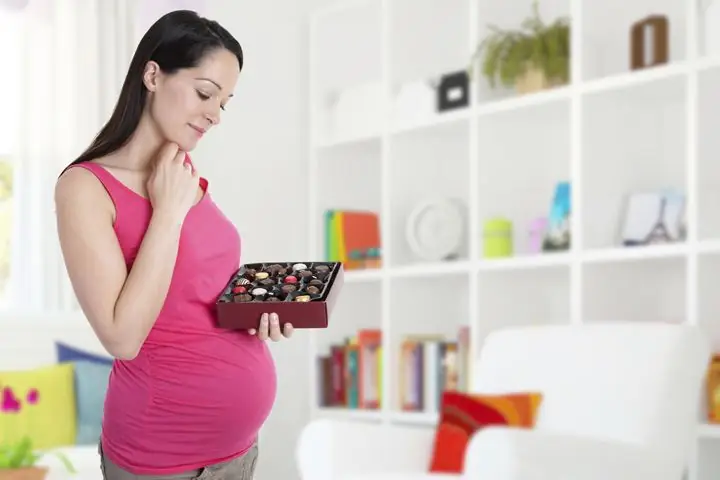 Often during the period of bearing a child, a woman's taste preferences change. Someone tends towards s alty, someone wants sweets during pregnancy, other expectant mothers have a desire to consume specific foods. What are the reasons for all these changes? Why do you crave sweets during pregnancy?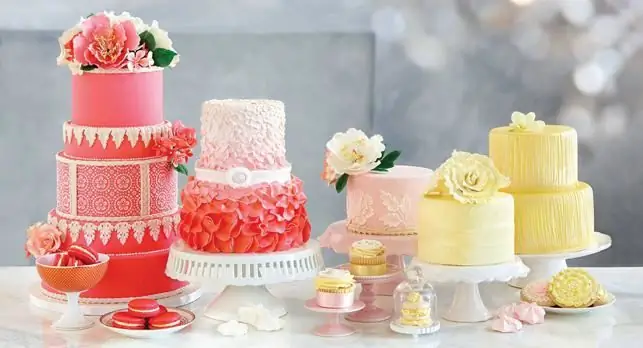 The wedding day is one of the most memorable and bright dates in the life of the bride and groom. In order for the guests and the culprits of the event to be satisfied and the holiday really a success, you should determine in advance what is needed for the wedding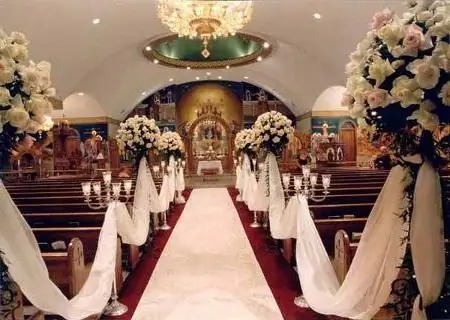 This article will address issues of certifying marriage before the Eyes of the Lord in Orthodoxy, respectively, we consider what is needed for a wedding in the Orthodox Church. In the days of our distant great-grandparents, a wedding was the only true and recognized way in society so that people in love (and not quite in love) could live together and be considered a family