In the composition of fabrics indicated on the labels of many types of clothing, you can often see the word lavsan. What it is? Besides being one of the most popular synthetic materials, most people don't know much about it.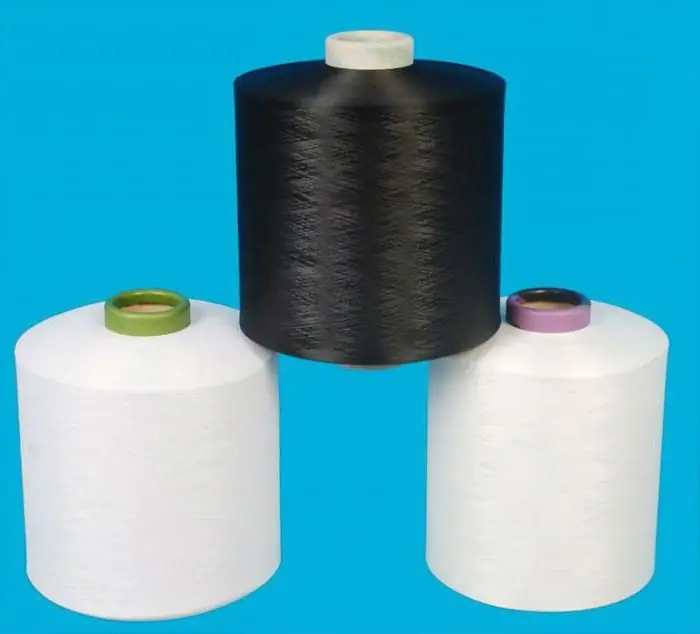 What is lavsan?
Scientifically, it is called polyethylene terephthalate. It is a product obtained by the polycondensation of terephthalic acid (DMT) and ethylene glycol. It is a solid that is colorless in the amorphous state and white in the crystalline state. As a result of a chemical process at a certain temperature, polyester fibers are formed, which have high strength and wear resistance.
Name history
The material Lavsan got its name thanks to the Laboratory of Macromolecular Compounds of the Academy of Sciences, where it first appeared. The first letters of the name of the laboratory gave the name to the new substance. In other countries, polyethylene terephthalate has different names - dacron in America, tergal in France, trevira in Germany.
In the process of improving this material, great merit belongs to E. M. Aizenshtein, under the guidancewhich was once obtained technical thread lavsan, which has special properties.
Production of lavsan
In one of the workshops of the plant, a chemical reaction takes place, as a result of which the substances DMT and ethylene glycol turn into a viscous resinous mass. In the spinning shop, with the help of special equipment, fibers are formed from it. The resin flows out in thin streams through the smallest holes. The thickness of the future thread depends on their size. The fiber spinning speed is from 500 to 1200 meters per minute. Thin cobwebs are quickly glued into a thread and wound on a bobbin.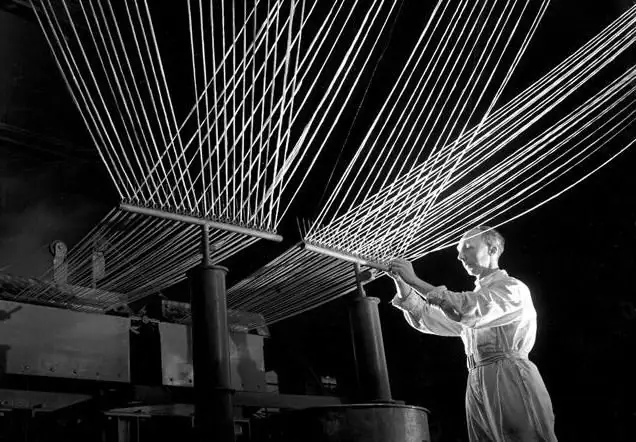 These fibers are not lavsan yet. What it is? So far, the resulting substance can be called an amorphous polymer, which is not yet suitable for the manufacture of products. At a certain temperature, it is subjected to stretching, then heat-setting with hot air, and only after that it is sent to weaving factories and other enterprises.
Threads, which will become wool in the future, are unwound from bobbins, gathering them into bundles. Then it is stretched, shirred, and the fiber takes on a resemblance to natural wool. The bundles are cut into pieces, the size of which depends on which natural fiber they will be mixed with.
Properties of lavsan fibers
This material has several advantages over polyamide fibers. It is valued for its resistance to moisture, light, high temperatures and good resilience, excellent retention of folds and pleats when washed.
Products made from this material resemble wool. But, unlike them, they are much stronger, are not damaged by moths or mold, do not ignite and are more resistant to abrasion. Lavsan is a fiber that deforms only at temperatures above 260 ⁰С. It thrives in acidic and slightly alkaline environments.
High crystallinity and small pore sizes do not allow high-quality coloring of the material under normal conditions. This is best done before fiber formation or at high pressure and at 200⁰C.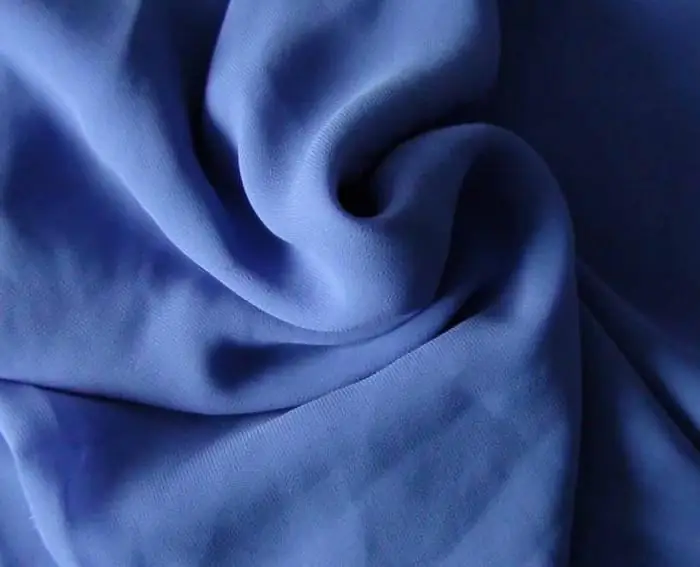 Biologically indifferent substance is lavsan. What it is is well known to medical professionals. This material does not interact with the human body, due to which lavsan threads are widely used in surgery. Unlike conventional surgical sutures, they do not deform after surgery and retain the appearance of the suture.
Application of lavsan
In what industries and the national economy is Lavsan not used due to its unique properties! It is in special demand in the textile industry for the manufacture of sewing threads, curtain-tulle fabrics, decorative fabrics and artificial fur. Lavsan fabric is successfully used in the production of outerwear, shirts, suits, dresses, etc.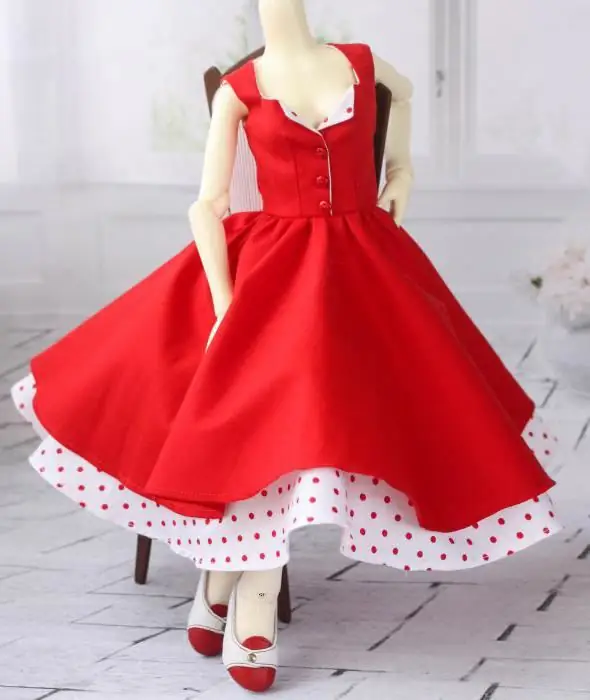 The insulating properties of this material make it indispensable in the electrical industry. Fire hoses, irrigation machine hoses made of Dacron are resistant to decay and have a very long service life.
Increasingly in demanduses lavsan in medicine. It is used as a substitute for blood vessels. In surgery, the lavsan thread is increasingly replacing the usual one.
Polyethylene terephthalate has found the widest application in the field of food films, plastic containers and bottles. In addition, it is an essential component in the manufacture of modern storage media (discs, films, magnetic tapes).
In the chemical industry, medical and mechanical engineering can not do today without the use of lavsan. It is used in the manufacture of household appliances, food equipment, conveyor belts. Filling polyethylene terephthalate with various additives (glass fiber, fluoroplastic, molybdenum disulfide) significantly improves its mechanical and electrical properties. It is difficult to name today the area of production, where Lavsan would not be used. What it is and what properties it has - it was discussed in detail in the article.
Popular topic