How to marry a German? Each of us at least once asked this question and secretly dreamed about it. Regardless of who you are, a young girl dreaming of a well-mannered and successful gentleman, or an experienced lady who dreams of family warmth, comfort, tranquility, each of us wishes happiness at any age. Therefore, you should not put off your dream of a foreign lover until better times. You need to believe and go for your dream right now, act and be confident in your goal.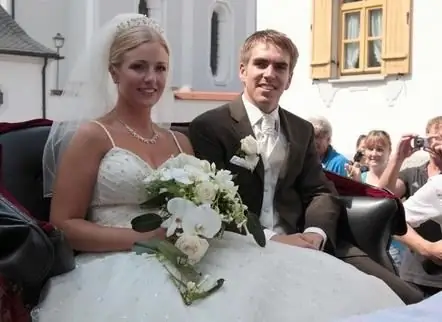 So, the list of candidates is long, but your choice fell on a German. Why marry a German? Yes, because you want stability! It is German men that we, Russian women, associate with the desired stability, both in sensual and material terms. In life, there are so many unpleasant and unpredictable things that end in tears in loneliness. A woman needs confidence in the future and a reliable mannearby.
Having studied the mentality of the inhabitants of Germany, the culture of this country, the main recipes of national dishes, and getting used to a clear schedule, you are almost ready to meet your hero! This is followed by the most difficult stage for many women - acquaintance with a potential chosen one. Afraid of making a mistake, many ladies give up, not reaching only a step towards their dreams.
Where to find the long-awaited German? Online dating? There is no guarantee that the "prince" is not fictional. Use the services of a marriage agency to marry a German? Also not an option, now there is so much deception. And another important problem is the language barrier. How to understand your chosen one without knowing the language?
How to meet a German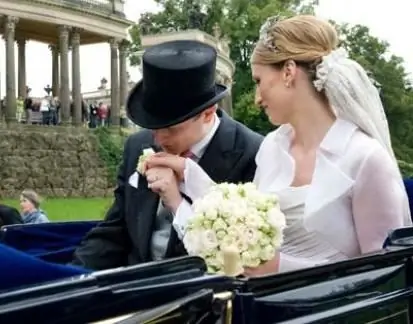 Quite often foreigners visiting our country visit local restaurants and bars. And it is quite possible to make an acquaintance in such institutions, however, it is unlikely that it will lead to a wedding, because this is not quite the right place to choose a future husband. Although there are still exceptions. As a rule, foreigners visit such places not at all to search for a life partner, but to have a good time and relax.
If you want to go for permanent residence in Germany or already live in this country, it is best to find a job in a company where mostly men work. If at the moment you have not left your homeland yet, and only plan to marry a German, then get a job in a company where business trips to Germany are not uncommon.
You can make the search for a German husband more active forby visiting various exhibitions where German companies take part. Having found out in which business center they will be held, visit the cafes located nearby. It is possible that the German delegation will come to dine here, and the future husband will be in this company.
How to please a German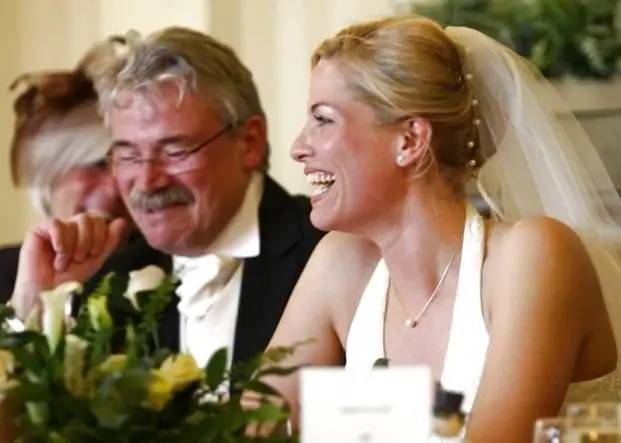 With a successful acquaintance, it is important to keep the German's interest in you. In general, Slavic women are highly valued by men from Europe, and Germans are no exception. You need to demonstrate to a potential gentleman all your thriftiness, femininity, beauty. German women are not thrifty, so your chances of marrying a German are definitely high.
Germans are practical people and don't like wasting money. Therefore, if you belong to the "spender" category, but at the same time want to marry a German, then try to hide this habit of wasting money from the groom. Show your chosen one your ability to appreciate every penny, thinking about the benefits, and then he will certainly appreciate you.
Marriage with a German man can be a long-awaited fairy tale for you, the main thing is to show respect, love, and then everything will work out. Difficulties are everywhere, but they can be overcome, especially next to your loved one.
Popular topic