Your loved ones have a silver wedding soon and you don't know what to present? Of course, it is believed that the main thing is not a gift, but attention. But still, you won't go to such a celebration with a souvenir. A gift for a silver wedding should be symbolic. A married couple will be pleased to receive something necessary, but at the same time interesting. Find gift ideas below.
Jewelry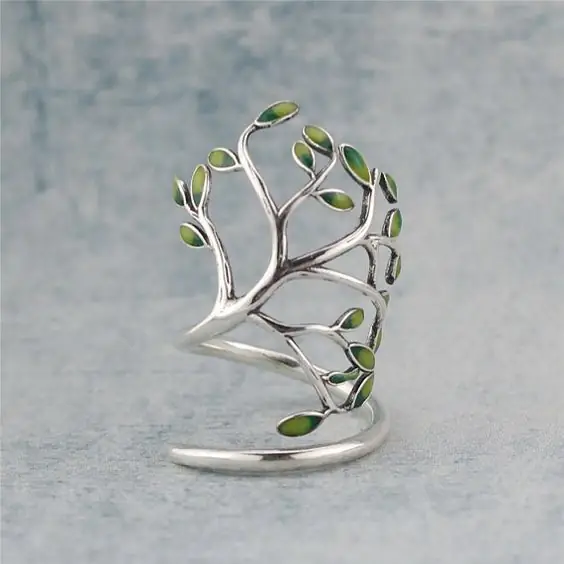 The perfect gift for a silver wedding is a piece of jewelry. If you know that the heroes of the occasion wear rings, present them with a unique piece of jewelry made to order. Believe me, silver can look no worse than gold if you give it an interesting and non-trivial shape. If a man does not wear rings, then you can present bracelets to a couple. This decoration can be matched to the style of your friend or acquaintance. Well, if a man does not wear jewelry at all, then a watch with a silver bracelet will be a win-win option. Everyone wears this accessory, especially ifit is of good quality. You can give a classic pair of watches, let the spouses look at their accessories and remember the holiday when they were presented with a present.
If you go to a friend's party, you can present her with earrings, a pendant or a bracelet made of silver, made according to an individual sketch. It is not necessary to give a man such an ornament, he is unlikely to appreciate the gift. But a woman will be pleased to receive such a present.
Cutlery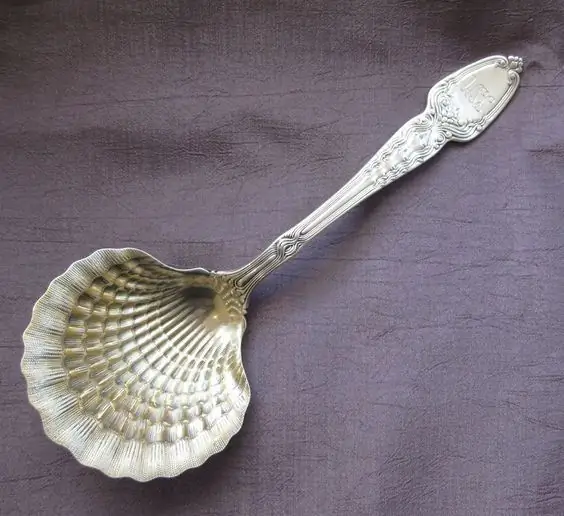 One of the classic silver wedding gifts is silver gizmos. And silverware is no exception. In order not to merge with the gray mass and not to give primitive spoons, show your imagination. For example, order a set of interesting silver skewers from a jeweler, with which the heroes of the occasion can decorate snacks on the festive table. You can make personalized forks and spoons. It is not necessary to give a set of six pieces. Two items will suffice. For example, you can donate spoons, the handles of which will repeat the profile of the heroes of the occasion. Or the handles of the forks can together form a heart. Do not be lazy and go to the jewelry workshop, where you can be offered a lot of ideas for an interesting gift.
Dishes
A gift for a silver wedding should be not only original, but also practical. For example, you can present cups to your friends. Yes, silver, like in historical films. What for? Arrange romantic dinners. Let it not seem to you that after 25 years of marriage, romance from a relationshipdisappears. If love is properly warmed up, it will not be able to evaporate without a trace. Therefore, people who have found the secret of family happiness quite often remain in each other's company.
You can present not only cups. It would be appropriate to present an exquisite silver tray. You can buy porcelain mugs and engrave them gracefully. The heroes of the occasion will cherish your gift, as it will be dear to them as a memory.
A good present will be the purchase of those household items that the mistress of the house has long dreamed of. Don't be put off by the fact that a woman may need a new pot or pan. The most appropriate gift is what a married couple simply needs at the moment. Find out in advance and purchase a quality gift.
Silver coin
Such gifts can be made to order or bought at the bank. A universal gift for a silver wedding to friends is a silver coin. Yes, this is a trifle and a trinket, but it can please people who have everything. After 25 years of marriage, a married couple acquires everything they need. Most adults are independent individuals and do not need money. But the silver coin, which will become a family heirloom, will please with its originality and exquisite design.
Exotic plant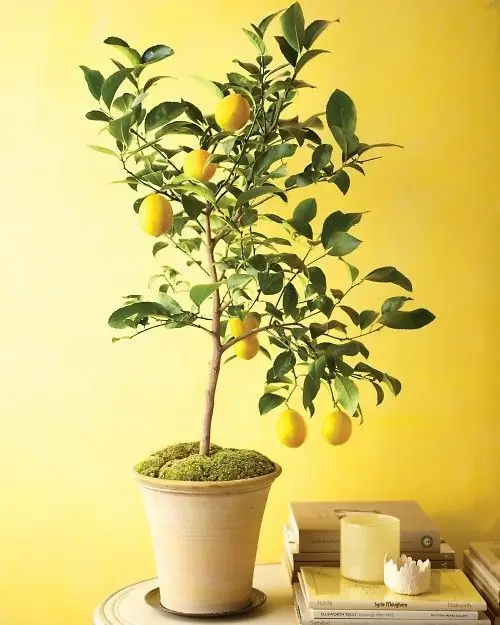 Don't know what silver wedding gift parents should present? Buy an exotic plant. It will surprise your family and become their pride. You can buy something usefulsuch as lemon or tangerine. These trees will not only decorate the apartment if they bear fruit. Just imagine how much joy it will bring to your mother cutting a lemon that has been ripening for three months on the window. And believe me, such fruits will be not only tasty, but also environmentally friendly.
If your parents love something blooming, give them some rare type of orchid. These beautiful flowers are in demand all over the world today. Therefore, getting a rare and magnificent flower species will not be a problem.
Alcohol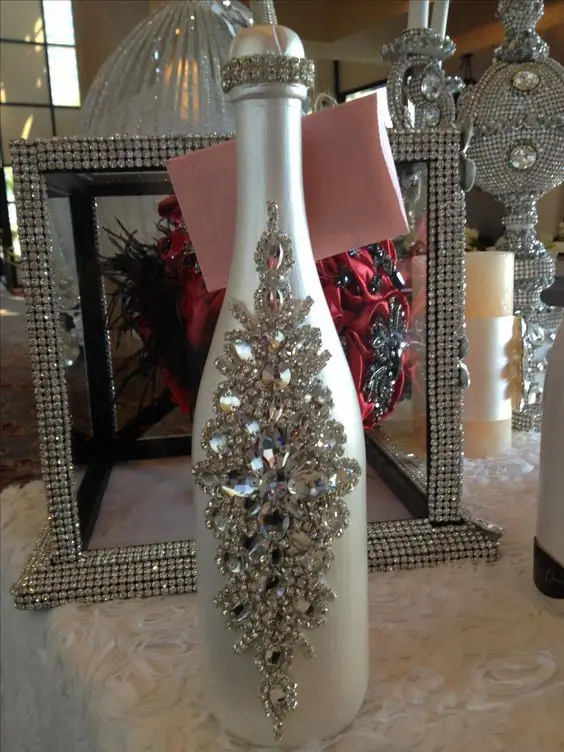 If you have not figured out what to present to your loved ones for a silver wedding, feel free to go to the store and choose something for the table. You can buy elite wine or cognac with good aging. True, before giving alcohol, you should be well aware of what your friends or relatives drink. After all, you can easily get into trouble. Of course, there are classic holiday drinks. For example, champagne. It will always be appropriate, even those people who prefer strong alcohol to light wines drink it.
Be sure to package your purchase nicely. For example, decorate the bottle with ribbons or sew a cute dress on it. This champagne outfit will remind a married couple of the most touching day of their lives twenty-five years ago.
Certificate
An original gift for a silver wedding is an opportunity to start life from scratch or resume a long-forgotten hobby. If you know the heroes of the occasion beforefond of equestrian sports, give them a certificate for horseback riding. This will remind people of the old days of youth and allow them to relax while riding in the scenic area.
Or maybe your friends want to join the pool, but manage to find a hundred reasons not to do it? Either the weather is bad, or they don't have a certificate, or they don't have enough caps. Buy a swimming certificate. Believe me, when the first step is taken, and slippers will be found, and time will be freed. And most importantly, your friends will improve their he alth and improve their physical shape. For such a gift, they will definitely say sincere thanks to you.
Trip
One of the silver wedding gift ideas is travel. If your family has not been on vacation for a long time, then it's time to give them such an opportunity. If the budget allows, send loved ones to warm countries. It is not necessary to buy an overseas ticket. Today, in any travel agency, you can pre-book a vacation in Russia. Parents will be able to travel around their own country and not have to worry about not knowing foreign languages.
If you can't send your parents on a trip, you can buy tickets to the sanatorium. A week of living in country cottages will benefit anyone. And if medical procedures are also carried out there, then this will be a wonderful gift.
Flowers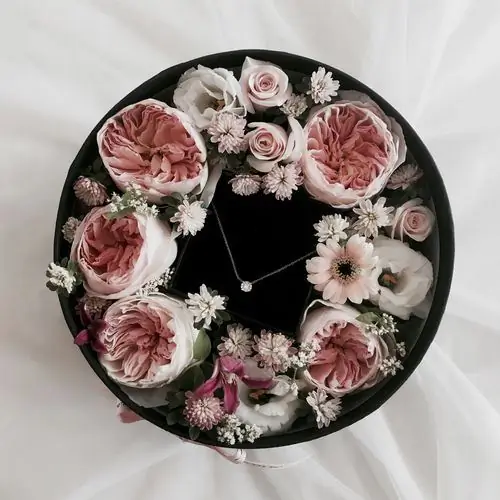 What would be the most appropriate silver wedding gift for your wife? Well, of course, flowers. This is a win-win option for a present to a woman for any reason. You can give 25 roses. This willsymbolic bouquet. At the moment of presenting the flowers, name 25 reasons why you love your spouse. You can also present an armful of daisies. This bouquet can be presented with the words: you no longer need to guess whether I love you or not. Our feelings have stood the test of time.
Today it is fashionable to present not huge bouquets, but small boxes. Not only flowers are placed there, but also sweets. If your spouse is not indifferent to sweets and cakes, you can make her a fashionable surprise. You can put something more substantial in the box. For example, jewelry.
Photos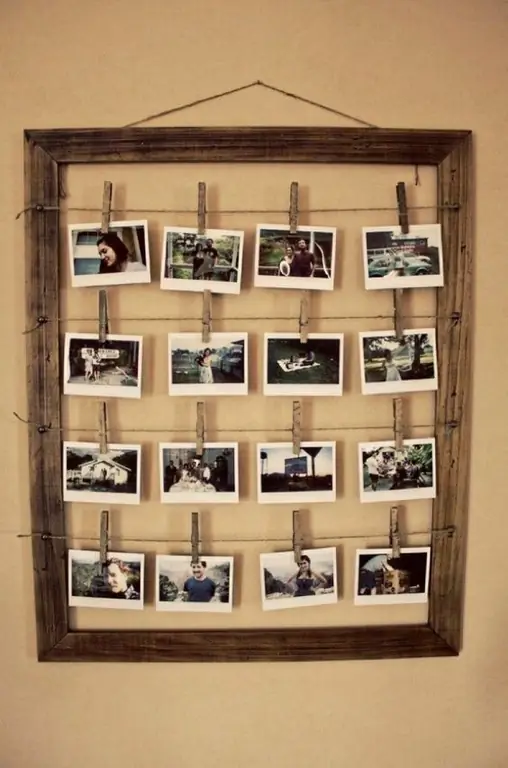 What silver wedding gifts can be presented to relatives? Photos are a great option. True, you will need to do the hard work. You should collect photographs for all 25 years of marriage of the spouses. Select the best moments and insert them into a photo album. Believe me, not everyone has the opportunity to independently engage in selection. But to sit on a winter evening with an album in hand and remember the past is a pleasure for every married couple.
If your relatives are advanced people, then you can give them not a paper photo album, but a virtual one. Pay attention to the digital photo frame. On such a device, you can throw a lot of photos that will be updated periodically. It will be nice to wake up in the morning and, looking at the frame, see one of the happiest moments of your life. And most importantly, every morning there will be a new photo.
Cake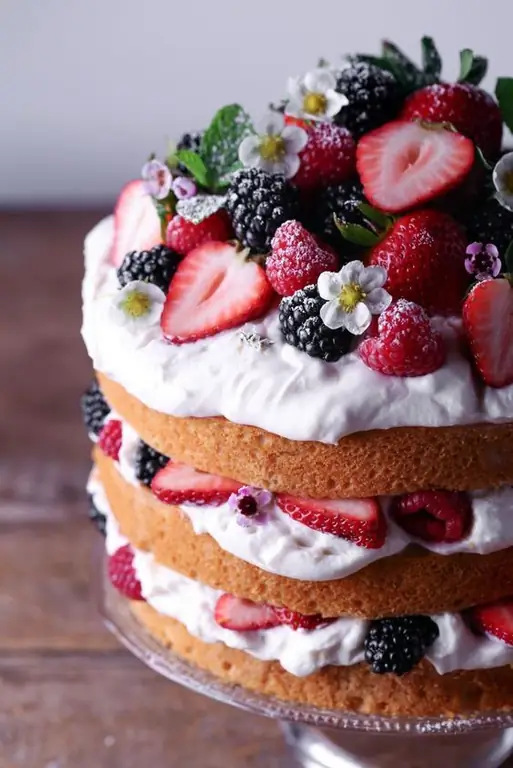 What gift for a silver wedding can I present to my husband? Bake him a cake. A silver wedding is an occasion to create another culinary masterpiece. Not every housewife has enough time to please her loved ones with delicious pastries even once a week. So start making a cake. Do something intricate, with lots of cream and embellishments. You can decorate your culinary masterpiece with mastic, fresh berries or various sweets.
If you don't like to stand by the stove, you can order a cake at the bakery. Today there is a huge selection of pastries that will be made to order for you. If you don't like cakes, you can order cupcakes. Small cupcakes will look nice on the festive table, they can be distributed to the guests of the festive event as small souvenirs.
Recommended: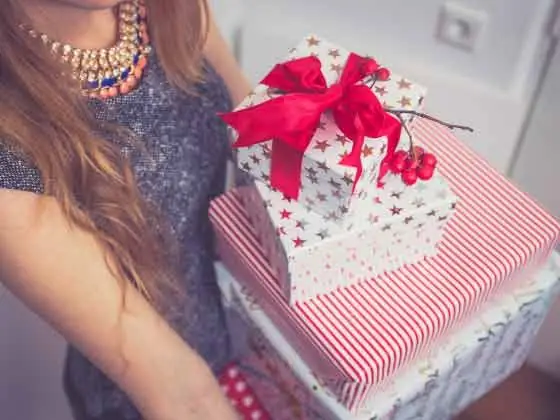 In today's society, women believe that the best wedding gift for a husband is to give yourself, your beloved, as a gift. Many have forgotten about the tradition of preparing a surprise for the future husband on the wedding day. And earlier, they prepared for this day in advance, even before the name of the chosen one was known. Therefore, it is better to continue this wonderful tradition and prepare a wedding gift for your husband, which will become one of the symbols of love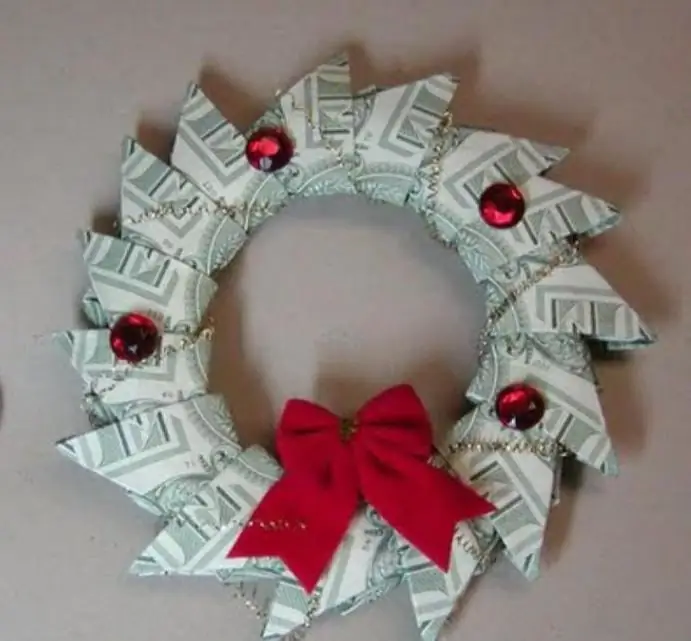 Wedding gifts for newlyweds are traditionally given by everyone who receives an invitation to the marriage ceremony. Of course, every guest wants his present to make an indelible impression on the newlyweds, to evoke pleasant emotions in them, which are so important on this day. The ideas of original gifts collected in this article will help you make the right choice and spend a minimum of time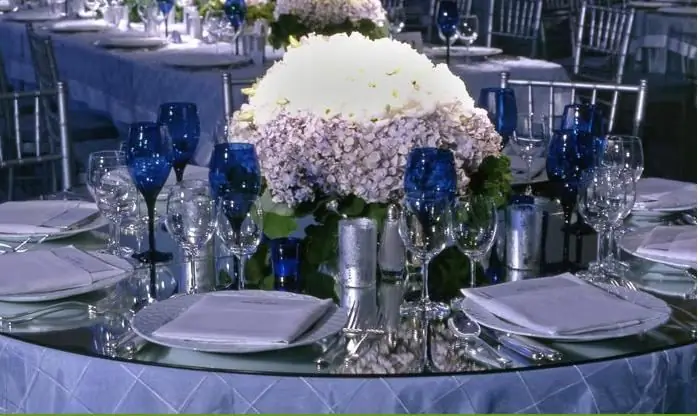 Silver wedding - how many years does the union of a man and a woman last? What to give for an anniversary? Such questions torment the guests of a silver wedding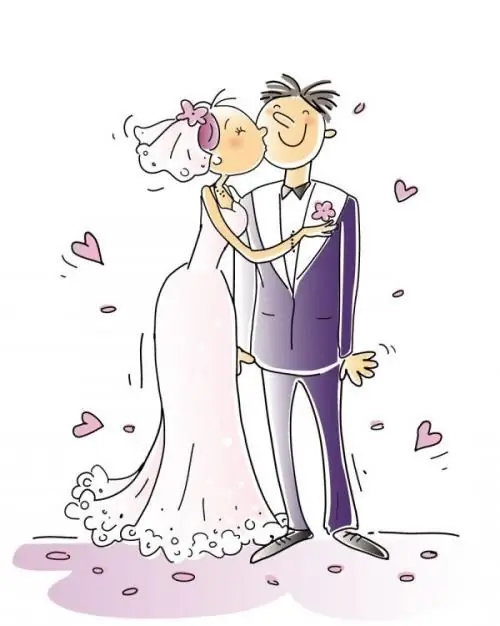 You love to receive original gifts, don't you? What about giving them? Pleasant emotions that a person will receive from your present will warm his soul much more than expensive things. Therefore, choose a comic gift for the wedding, and you will not lose. Look for ideas for such presentations in the article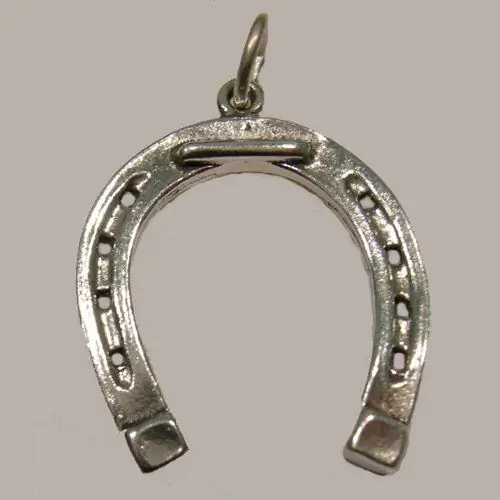 25 years of marriage is a significant date, and gifts on this day should be special. Silver gifts for a silver wedding - that's the best solution