From the beginning of March 2018, an innovative pilot project of the mayor of the capital called the Active Longevity program was launched in Moscow. Elderly Muscovites were the first in Russia to try out a plan to improve the quality of life for older people and, apparently, were satisfied.
How it all started
It's no secret that the average life expectancy has increased, and the process of its automation goes by leaps and bounds so that even middle-aged people are not always oriented in the ongoing changes. Therefore, an idea appeared how to help pensioners with adaptation, as well as involvement in the cultural, sports and social life of the city.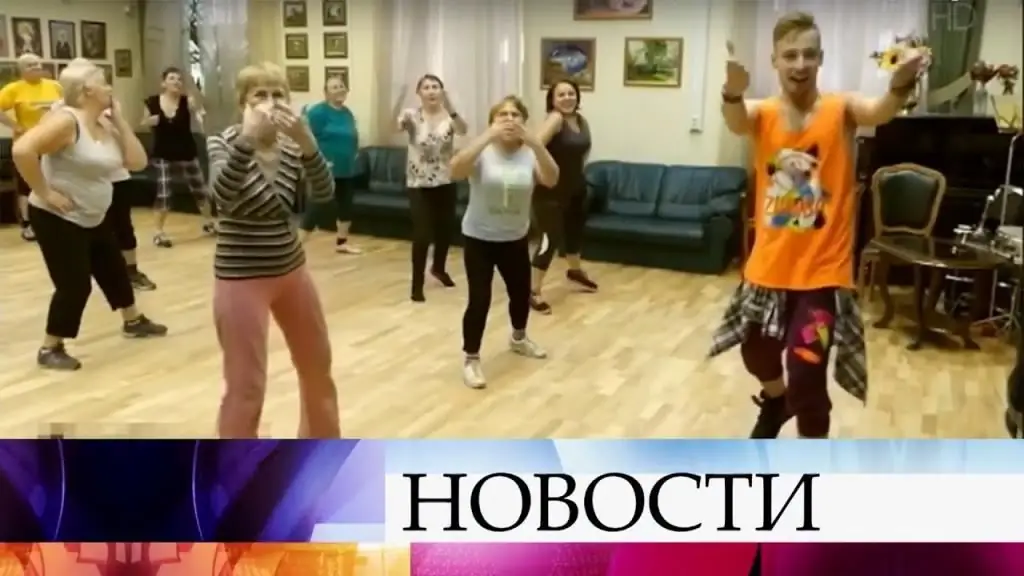 Elderly Muscovites themselves helped shape the "Active Longevity" program for pensioners in Moscow by signing up at the Social Service Centers (abbreviated as CSO) and leaving applications in which they indicated their preferences and wishes. According to social workers, several thousand requests were submitted in the first days. Those who wished to come themselves, and a little laterbrought their friends and acquaintances.
What now
Now, thanks to the activity of the elderly residents of the capital, the Active Longevity program does not slow down. In every district of the city there are sports sections, language classes and creative studios. They help older people to gain new knowledge and skills (for which there was no time or money before), improve their he alth, and direct their energy and thoughts towards creative development. And just change the scenery and chat in a warm and friendly company of people of the same age and hobbies.
What do they do there anyway
Initially, an approximate list of possible types of employment was determined within the framework of the Active Longevity program for pensioners in Moscow. It included several groups:
creative lessons (painting, singing, dancing, theater);
training programs (foreign languages, computer and communication technologies);
physical activity (gym equipment, Nordic walking, fitness, and general fitness);
games (chess, checkers, board strategies).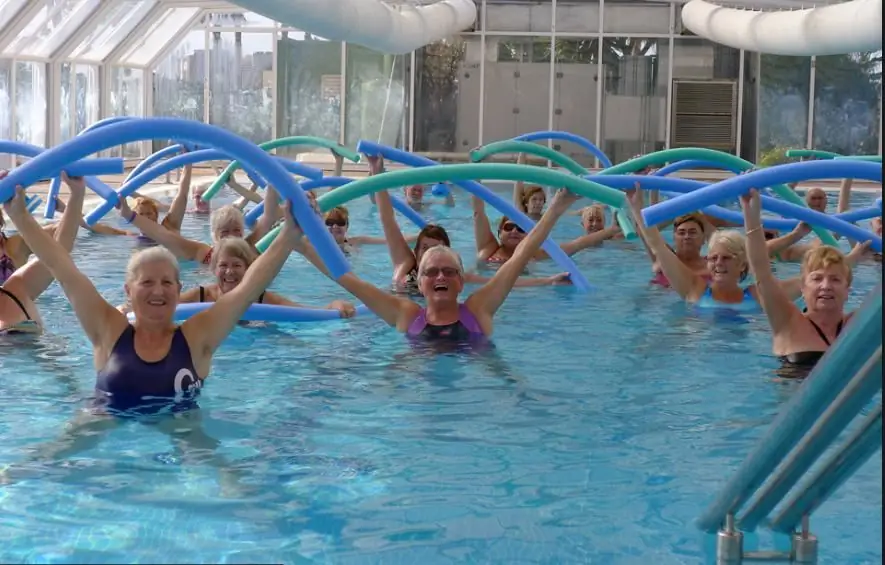 The organizers tried to organize the work of groups so that all destinations were available in every district of the capital.
Of course, not without an individual approach. Thus, one of the project participants volunteered to teach Chinese gymnastics, and in the north of the capital, they organized cutting and sewing courses and design classes.
Most in demand, of course,computer technology, foreign languages, fitness and exercise equipment.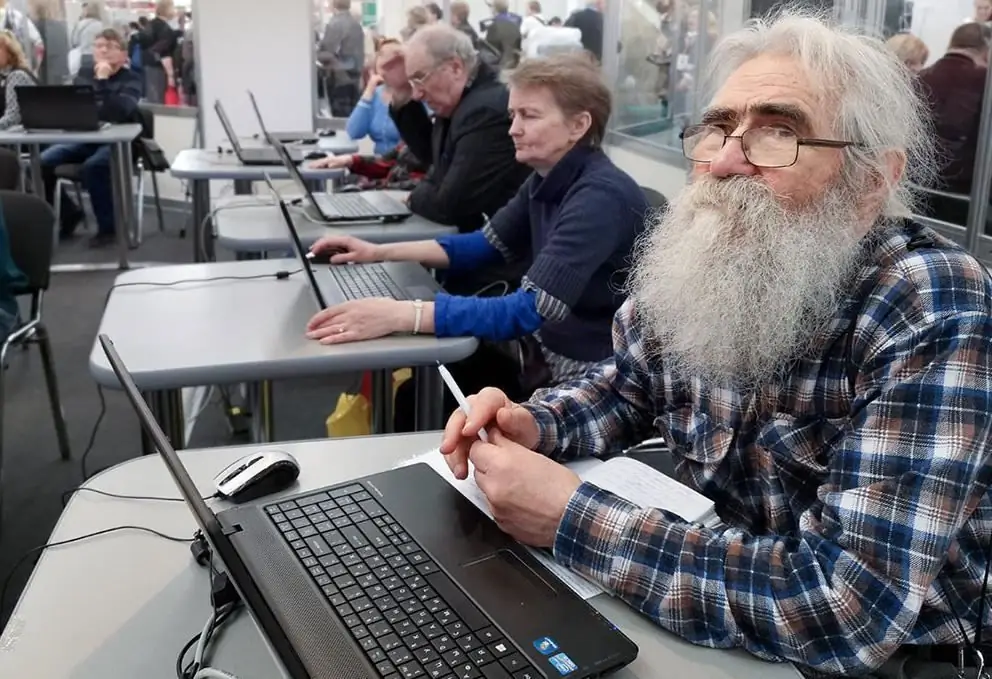 Courses are held twice a week. And on bases not only the centers of social protection. Schools, sports clubs, cultural and leisure centers and even polyclinics responded to the mayor's initiative. There are lessons in physical therapy and lectures on proper nutrition and a he althy life.
Who can join
Any Muscovite can become a participant in the program, the age is "floating": women from 55 years old, men from 60 years old. However, if the pensioner is "young," that is, he retired early due to the length of service, or for some other reason, then his application, of course, will also be accepted. After all, as they say - what are our years? Study, like love, all ages are submissive.
How to become a member of the Active Longevity project
On the official website of the Mayor of Moscow, you can find a list of free circles, sections and educational courses, choose something of interest and not far from home. After that, you need to come to the nearest CSO, taking with you a minimum package of documents: passport, SNILS, social. Muscovite card. By filling out an application and enrolling in a suitable circle, you can easily and simply become a member of the Active Longevity program.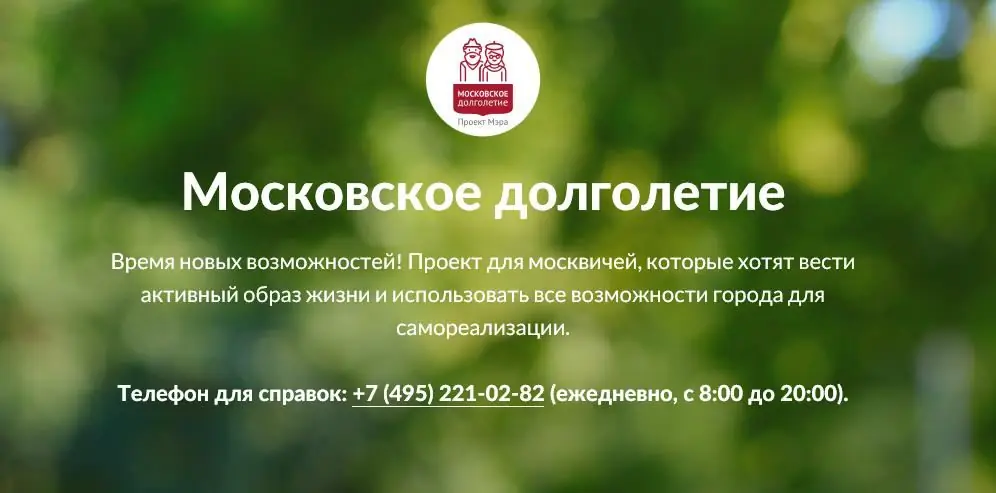 On the same website of the mayor, you can find a list of addresses of the nearest CSOs and a hotline number, where specialists will answer all possible questions from 8.00 am to 20.00 pm. They will help you navigate the variety of courses and sections offered, findactivity to your liking.
Isn't it dangerous
Of course, some activities, such as fitness, exercise equipment, walking, may not be available to everyone, so you should think about whether there are any he alth contraindications. Although, all similar physical. loads are only under the supervision of experienced trainers.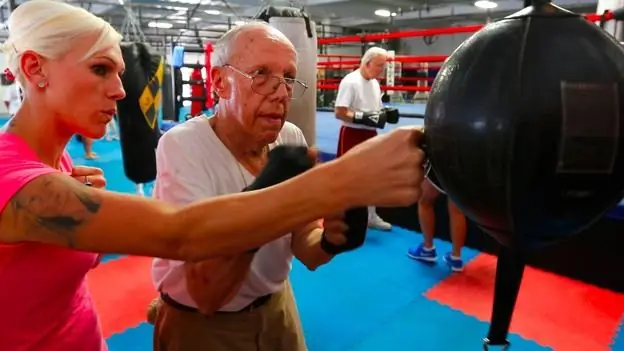 And the rest, everything is absolutely safe. There is always a responsible social worker, a doctor nearby. Groups are formed depending on the subject. 15-20 people sign up for foreign languages. If a lecture is given, then it can be a large audience of 60-100 people present.
Why is it needed
After more than six months of operation, feedback on the Active Longevity program is mixed. After all, it doesn't happen that everyone is happy. There are both supporters and opponents of the initiative at different levels. However, in the majority, of course, only positive statements prevail.
The project clearly shows that retirement age is not a sunset, but just another full-fledged stage in a person's life, which can become no worse, or maybe even much better, than youth or maturity. According to estimates, there are about 3 million pensioners in Moscow, and the Active Longevity program is designed for about 2.6 million Muscovites (the leadership of the capital will try to use all available resources to the maximum) and the terms of participation are not limited.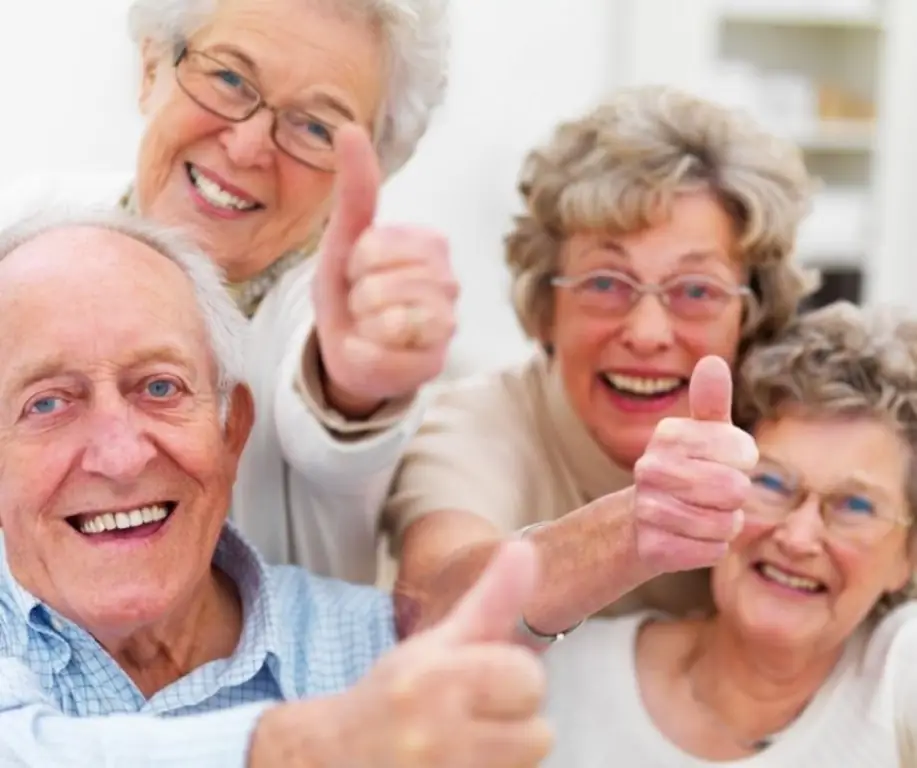 Learn to sing or dance, master the computer and speak an unfamiliar language, improvehe alth thanks to physical activity and new knowledge about he althy food, every resident of the capital who has reached advanced years can. What could be better than doing everything you didn't have time for at 30? After all, what are our years?
Recommended: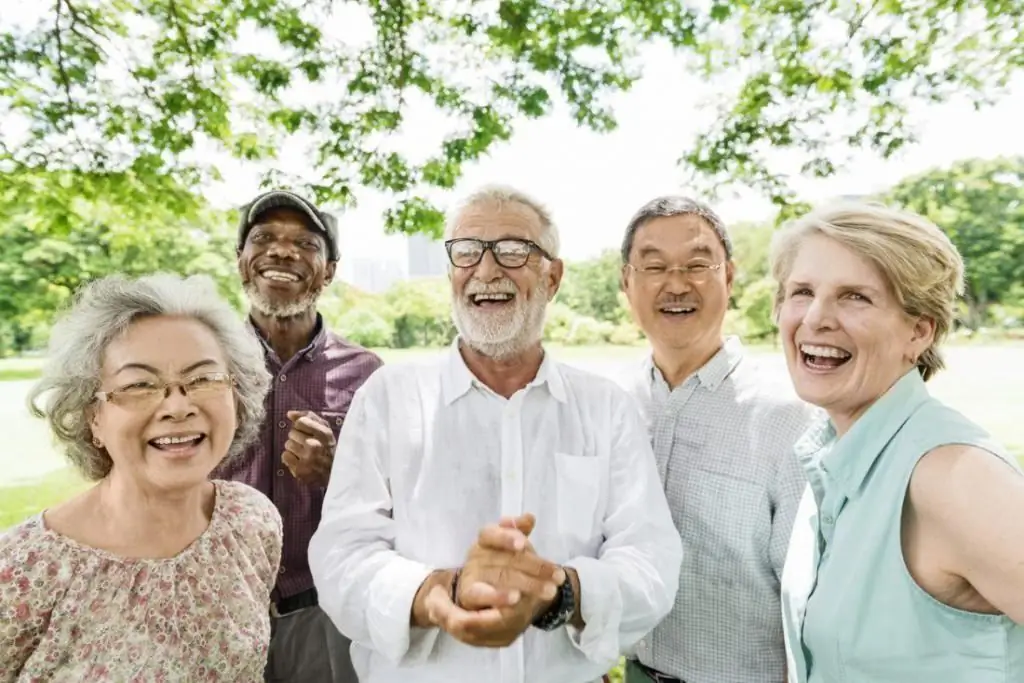 The answer to the question "What is the secret of longevity?" searched by many scientists. It is known that people leading a he althy lifestyle celebrate their 85th birthday, but how to live to be 100 or more years old is still a mystery. However, there are a number of tips, following which will help you increase life expectancy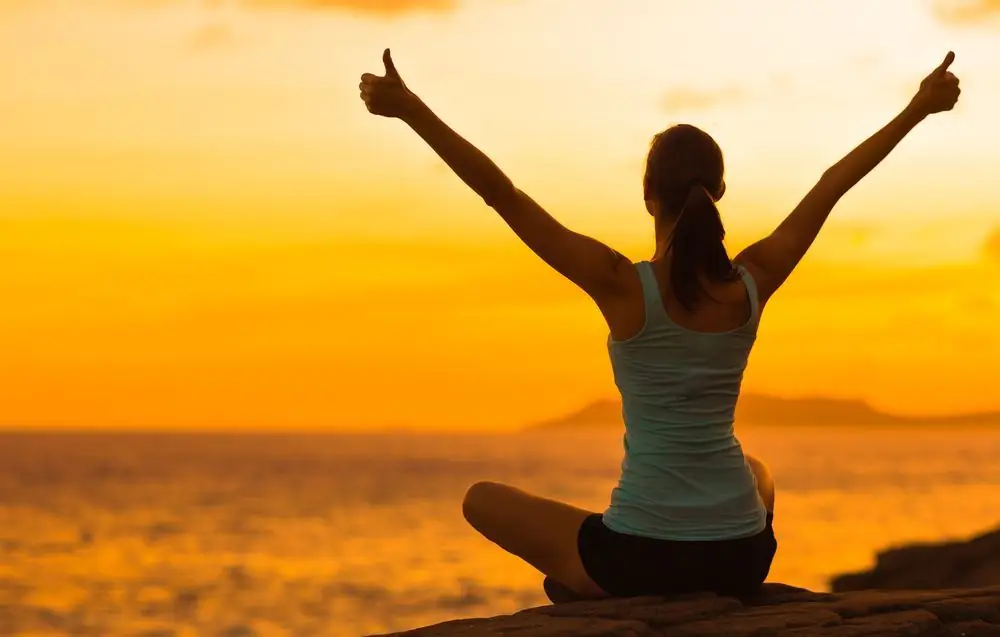 He alth is what is desired for almost any holiday. It is on him that many plans and the possibility of their implementation depend. When a person feels great, he enjoys life, which means that the wishes of Siberian he alth and Caucasian longevity will come in handy at many celebrations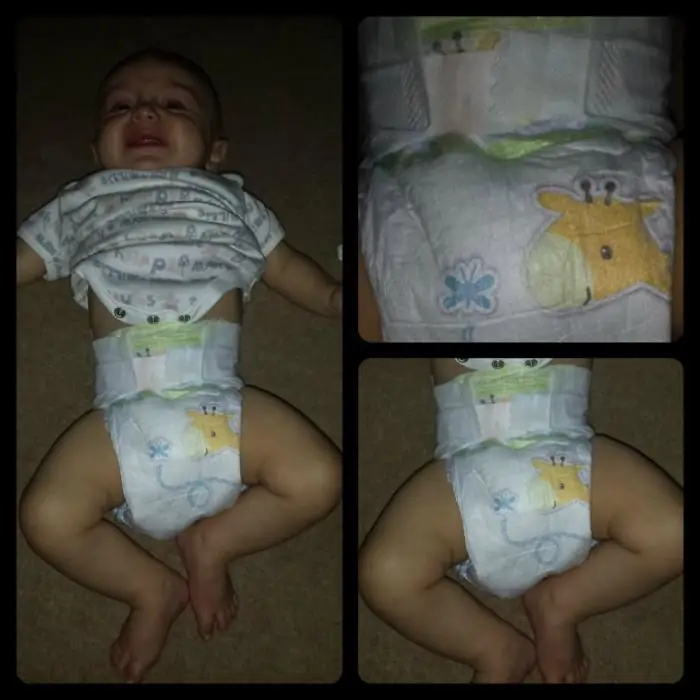 "Pampers Active Baby Dry": reviews, sizes and prices. Characteristics and testing of diapers. How to choose diapers, sizes, tips, parent reviews. Types of diapers brand Pampers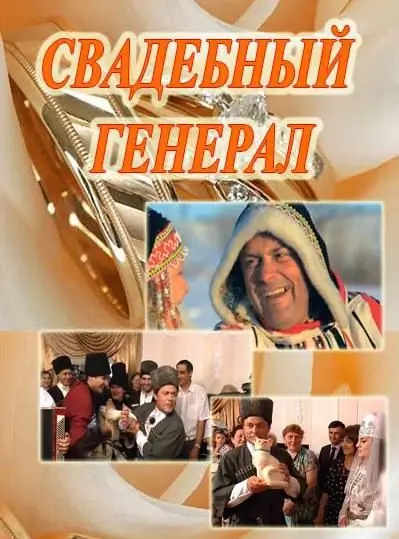 More than 190 nationalities live in Russia. Each ethnic group has its own culture, its own unique customs and traditions that have evolved over the centuries. It is very interesting to get to know them. The new program "Wedding General" in its unique form introduces one of the most important events in the life of every person - marriage
Every pregnant woman expects the first movements of her baby with special trepidation. This is the main proof of the well-being of the child and his viability. That is why expectant mothers worry about whether the baby is comfortable in the stomach, whether he receives enough oxygen, whether he moves too much. In our article, we will dwell in detail on the situation when the child is very active in the stomach