The weather is not always favorable to us: rain, wind, hot sun rays. Tourists, gardeners, summer residents spend most of their time in nature. Tent-tents save from bad climatic conditions. They are lightweight, rigid and durable construction, optimal volume, wind resistance. The special fabric keeps the heat inside. The speed of installation allows them to be installed in the shortest possible time.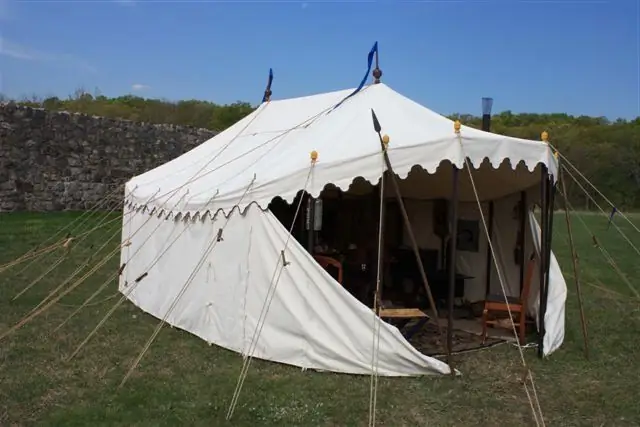 History
In ancient times, nomads rode horses and wagons. The tents carried pack animals. Temporary dwellings were installed at the site of long-term parking. Now the tent has lost its function as a dwelling. It is mainly used in the country, on picnics or on hiking trips.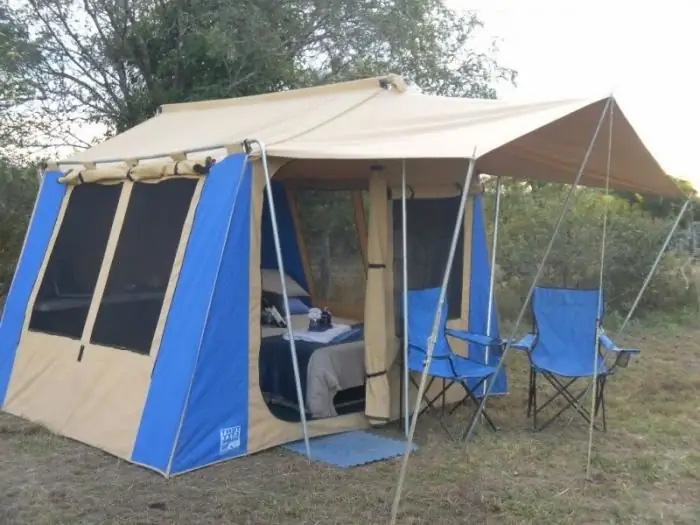 Application
Tent-tents consist of a frame and fabric stretched over it. The base is made of fiberglass or metal tube. Synthetic water-repellent fabrics are used for the awning. The use of tents is determined by their purpose:
For hiking, choose models designed for field conditions. They are lightweight, waterproof, windproof and have a mosquito net. In winter conditions, the number of layers plays an important role. For lodging for the night with a stove in forest conditions, a single-layer and lightweight tent is suitable. Cold nights require a second layer that protects against both cold and condensation. The weight of the structure in this case is reduced due to the lack of a bottom, which is replaced by a panel. Models can be 4-sided, as well as 5, 6, 8-sided.
The garden needs a design that can push or unfasten unnecessary partitions, leaving only mosquito nets. The tent-tent for giving has walls, windows, doors. The walls are straight and sloping. The first expand the space, the second narrow it, but make the house resistant to gusts of wind. The sloping roof prevents the accumulation of water, diverts it. Some products have a vent to remove cigarette smoke, barbecue heat or simply heated air from the room. These are great tents. Arbors based on them will be appreciated by relatives and friends.
Tents without walls are used for outdoor recreation. This is an awning that fits a quadrangular frame. This model is compact, lightweight and affordable.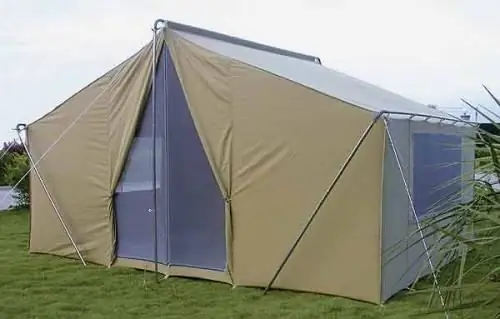 Types
By design: tents with an independent frame, tents with a central stake,gable tents with a frame based on skis.
Bottom shape: round, square with beveled edges, no bottom.
Wind resistance depends on the shape of the bottom. The closer to the circle, the more pronounced the protection from the wind. A 4-sided bottom is allowed - it gives a lot of usable area, simplifies installation, but gusts of wind can blow it away. The lack of a bottom allows you to install the stove.
Tent-tents make outdoor recreation more comfortable: they protect from wind, dust, rain, sun, mosquitoes. A wide range allows you to choose the most suitable model. The price depends on the capacity of the tent, shape, purpose. Saving is not worth it, as housing, even temporary, should be comfortable and reliable.
Popular topic