If you are planning to make such a gift to a child, you should be prepared in advance for the fact that the choice will be difficult. The fact is that battery cars for children are presented today in such an assortment that some "adult" car dealerships would envy. Therefore, before you buy a car, get to know the existing models.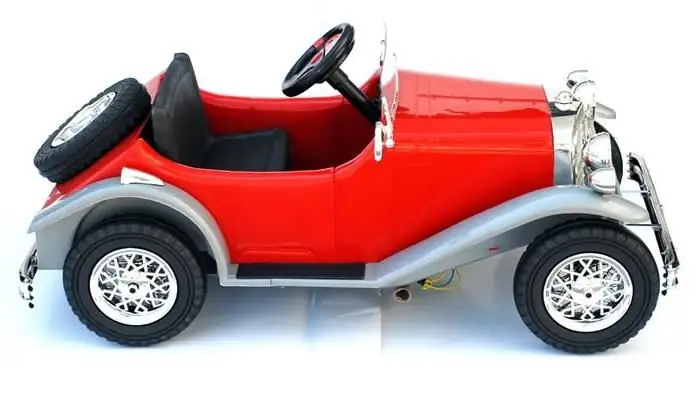 Battery car for children: why are such models attractive
Our children (especially boys) are interested in technology and various machines from an early age. If you want to give your child great pleasure, buy him a battery-powered car, his joy will know no bounds. It's no secret that this is the most desired toy for any kid. But in addition to the pleasure that is guaranteed to him, you can teach the young driver the basics of driving, the rules of the road in a playful way.
Making the right choice
When going shopping, you should know that such machines differ in design, technical characteristics,operating rules. In addition, cars are produced according to the age categories for which certain models are made. The cars are different in appearance. You can choose from the following models:
- 4 wheel ATV or Jeep;
- scooter, motorcycle or tricycle;
- a cute engine that rides on a flat road or on rails;
- excavator or tractor;
- Formula 1 style cars;
- cars stylized as vehicles of special services (firemen, policemen, etc.).
Battery car kids design
More and more design of modern children's cars is approaching the "adult". They are equipped with "real" accessories: side mirrors, headlights, audio system, telephone, security keys, dummy engine.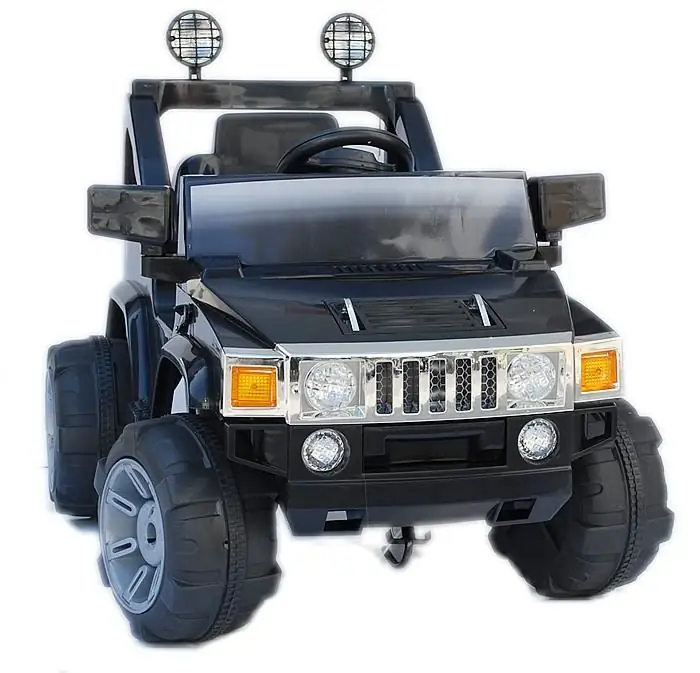 Car for the youngest drivers
For babies from one to three years old, you can purchase a car whose height does not exceed 55 centimeters and weighs 10 kg. Such models are easy to manage, the speed is not very high (2.5 km / h). The movement of the car will begin from the moment the child presses the gas pedal (button).
Audi Q5 kids car
An elegant radio controlled children's jeep designed for children from 1.5 to 7 years old. This is a battery car. The children's sample is very similar to the real car. Sound signals, headlights, comfortable seating - all this will turn a car trip into a real adventure. Price- 10500 rubles.
Children's BMW Sport 718
This machine is controlled by a radio remote control. It has many sound and light effects. The battery car for children is quite powerful - it runs on two motors and two batteries, it has two driving wheels.
The BMW HJ 399 can drive not only on a flat road, but also on the ground, sand, grass. Such a children's car on a battery, the price of which is 9500 rubles, will make an indelible impression on the child.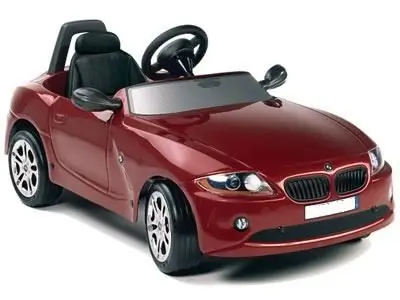 Jeep DMD-655 Mersedes Benz
Powerful car with two engines and two speeds. It has a real ignition key, decorated with the brand name of the company "Mercedes". Speed ​​- four and a half km / h. Like the original model, seat with headrest, folding mirrors, luminous headlights. There is even a special connector for the player.
Popular topic