The modern market offers consumers a huge selection of various bags made of genuine leather. How not to get confused and buy a suitable model for yourself without the risk of getting a low-quality product? To do this, you need to choose the right brand that meets the requirements of fashion and the needs of the buyer. Wittchen bags are able to please the most demanding fashionista.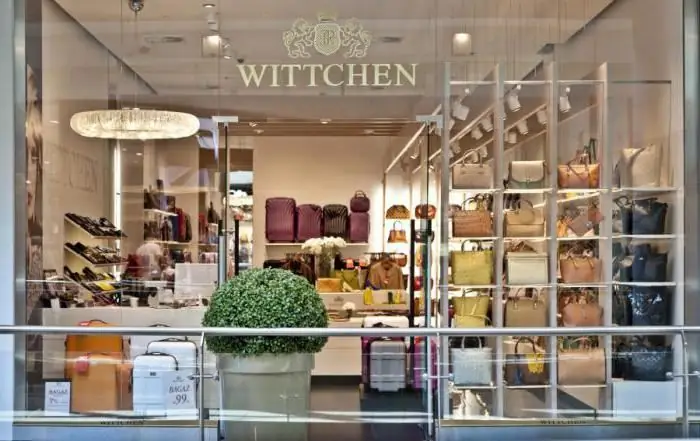 European brand
Among the considerable number of companies producing such goods, one interesting company can be singled out. The Wittchen brand, whose bags are in great demand, was created in Poland in 1990 by Andrzej Wittchen, a German by birth. Today it has a wide network of branded stores in Europe (more than 100), 16 Polish and international awards, including "Superbrand-2014/2015" and "Success of the Year-2014". The founder was awarded a personal prize in the "Entrepreneur" nomination, which made him the "European of the Year". Why such success?
Brand motto: "People for people". Recruitment creative and goodtrained professionals are given great attention.
The company has relied on a wide range of leather goods for both men and women: bags, gloves, luggage, cases, belts, purses and even shoes.
Italian leather is used for production, additionally undergoing quality control.
Bet on handmade, and each product is assigned an individual certificate.
Quality control is carried out at all stages of the production process, each seam of the product is checked.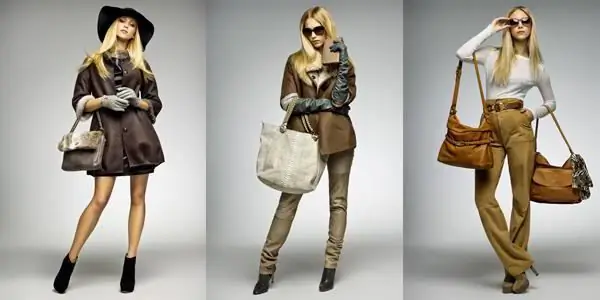 Women's collections
Brand designers are working to ensure that each customer can choose a model depending on her destination: whether it's a business meeting, a romantic date or a long trip. For this, various collections are offered within the Wittchen brand. Women's bags are famous for their rich colors, metallic decor and textured leather embossing, but there are also items for lovers of restraint and elegant style. It is necessary to dwell on this issue in more detail:
Da Vinci is a classic collection in dark colors with double handles for both hand and shoulder wear.
Elegance - a riot of imagination. Various combinations of leather and fabric, embroidery and bright prints are used. The collection uses a variety of colors and unusual designs.
Signature - classic dark, pastel and red prints in embossed leather.
Snake - catchy leather models withsnake print.
Venus - graceful models of classic colors for stylish ladies.
Verona is a collection for lovers of patent leather.
Male models
Wittchen bags for men are a business style while maintaining the functionality of the products. They are adapted for transferring documents, both in a horizontal and vertical position. Colors attractive to men are used: black, dark blue, brown and gray. There are economical models made of high quality polyester without loss of consumer properties. The most popular are models with shoulder straps. They come in several varieties:
In the form of a messenger bag with flaps on the front.
Clutch folders with single zip compartment.
Bags using an extra short handle for easy carrying.
The Wittchen brand logo is mandatory on all products.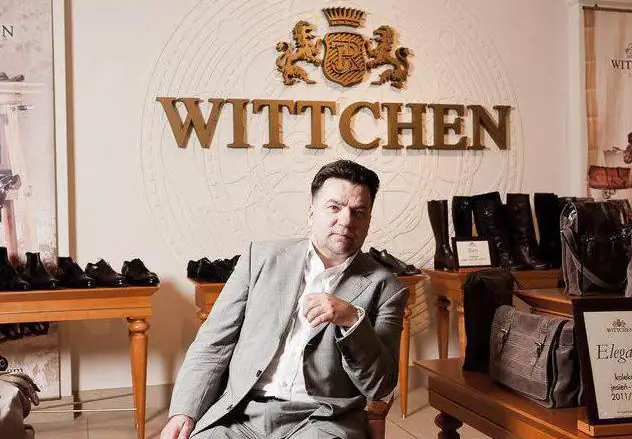 Bags: customer reviews
Given that the products are manufactured in China, you should beware of fakes. You can often find negative reviews about models: early abrasion of the corners of the bag, poor-quality seams inside the product, paint instability. This is due to the purchase of products from an unscrupulous seller. When buying, it is mandatory to require an individual certificate of authenticity. Genuine leather Wittchen bags cannot cost less than 5,000–10,000 rubles, depending on the size. The cost of 2-3 thousand rubles is acceptable only fortextile products.
You can buy goods on the official website. The reviews note the quality of the product packaging, which protects against possible damage. Of the positive aspects, it should be noted that Wittchen bags do not lose their presentable appearance for several years, they have high-quality fittings. The system of discounts (it is more profitable to buy in February) makes the purchase of products affordable.
Consumers attribute the rather high price and insufficiently fast updating of the assortment to the disadvantages. Very thin smooth leather wears out faster, so for practical ladies, you should choose models with embossing.
Popular topic