Waterproof watches are very popular and in demand. Fans of outdoor activities at sea or athletes prefer these accessories to regular timepieces.
It would be more correct to call such a watch water-resistant, since there are no 100% waterproof watches. To determine how deep you can dive without fear of ruining your watch, you need to know the tightness classes for this accessory.
Tightness classes
The most common are the four classes of waterproof men's watches.
3 ATM/water resistant 30 m. Such watches can withstand water pressure of three atmospheres. The degree of their water protection is thirty meters. This accessory can not be removed when washing hands, it is not afraid of rain - small drops will not hurt at all. True, taking a shower in them will no longer work, since a large amount of moisture will quickly render the mechanism unusable.
5 ATM/water resistant 50 m. The accessory can withstand water pressure of fiveatmospheres. The degree of their water protection is fifty meters. The watch will easily withstand brief exposure to water, such as a short shower or car wash.
10 ATM/water resistant 100 m. Such watches can withstand water pressure of ten atmospheres. The degree of their water protection is one hundred meters. The accessory is not afraid of swimming, surfing, or sports water activities. But the watch needs to be looked after: after being at sea, even for a short time, it is necessary to wash the watch in fresh water and then dry it well.
20 ATM/water resistant 200 m. The watch withstands water pressure of twenty atmospheres. The degree of their water protection is two hundred meters. Watches of this class of tightness will even withstand a diving course, however, no longer than two hours.

Waterproof black watch
There are waterproof watches designed for professional divers. With an accessory of a higher class, you can safely dive to a greater depth, which can reach several hundred meters. By and large, the 10 ATM class is quite acceptable for any kind of active water recreation.
Where and how to buy a waterproof watch?
Since this type of watch is quite expensive, before reviewing the models, it should be said where and how you can buy them profitably.
A worthy selection of sports watches of different price categories is presented in the Trajectory online store. Its outlets are in several large cities of Russia. You can order delivery by cash on delivery or by courier toany city. In addition to a large assortment, the advantage of this store is constant discounts and promotions.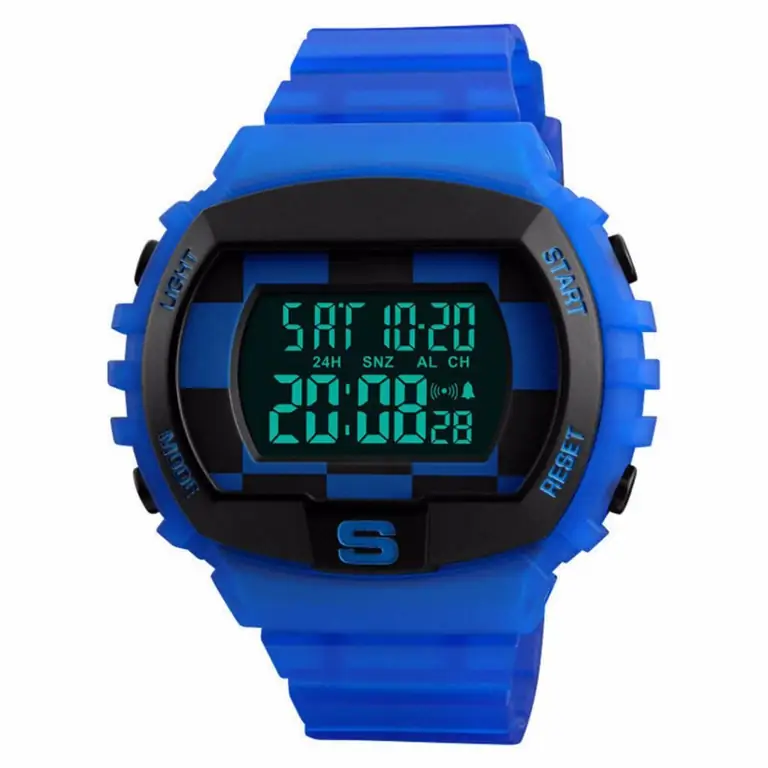 To buy watches, you can pick up a discount through the Cuponation service or choose your favorite accessory on sale. Do not take risks and do not buy watches from your hands - you may run into a poor-quality chronometer.
Nixon Baja
Men's wrist waterproof watch with digital movement belongs to the class of tightness 10 ATM/water resistant 100 m. The Nixon brand is the most popular for extreme sports enthusiasts. This is not only a watch, but also a compass, a thermometer, and a flashlight - a complete set of a tourist or a lover of wild recreation. The clock has a sufficiently large battery capacity, which allows you to use the flashlight for a long time (for example, when moving in the dark). But for water sports enthusiasts, it is not very convenient, as the nylon strap dries for a very long time.
The advantages of this watch include the following:
The presence of an alarm clock, thermometer, timer, calendar and stopwatch in the phone.
High power flashlight.
Strength and lightness.
Easy to take off and fasten with Velcro strap.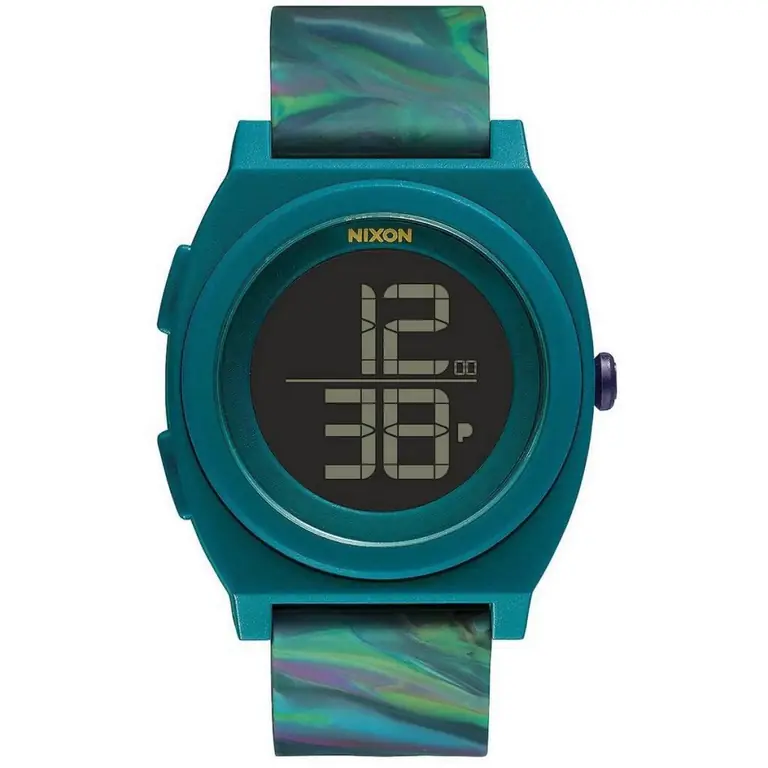 Cons include the following points:
The thermometer can only be used twenty minutes after it has completely dried.
The brightness of the display is low, so the display is almost invisible in bright sunlight.
Nixon Unit Tide
This waterproof watch withwith a digital mechanism, they are classified as tightness class 10 ATM / water resistant 100 m. The model is designed for surfers. The watch has a built-in tide chart for 270 of the most famous beaches in the world.
The pluses of the watch include the following:
Comfortable bracelet made of quality silicone.
High strength buckle, which will not allow you to lose your watch in the water.
The disadvantage of this model is the small size of the display, so the watch is not suitable for people with low vision.
G-Shock GA – 120 TR
Watch with a digital movement belongs to the class of tightness 20 ATM / water resistant 200 m and the category of waterproof shockproof men's watches. The case of this massive accessory is shock-resistant, and the tempered mineral glass of which the dial is made perfectly protects the watch from scratches and drops.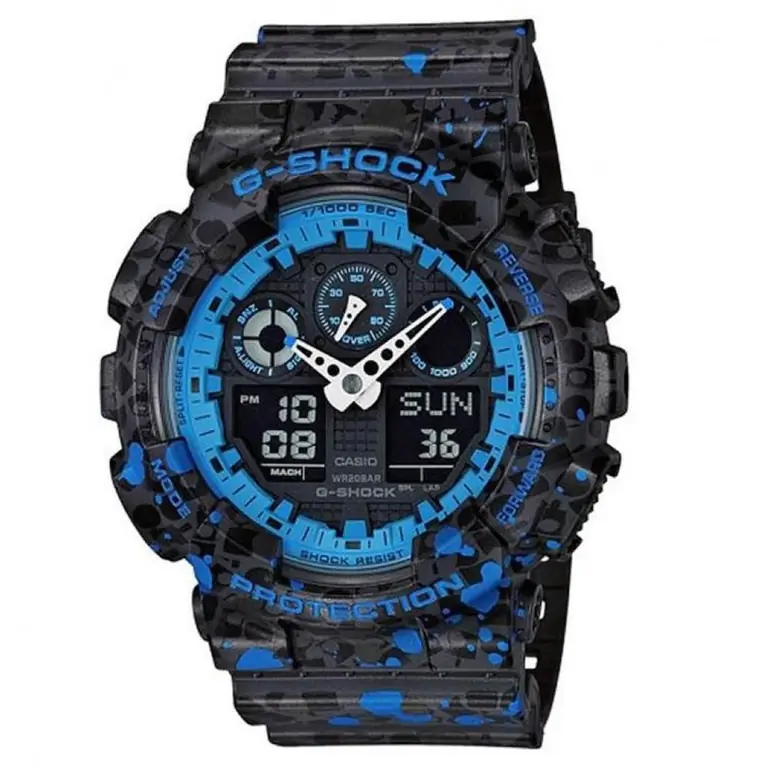 The advantages of this watch include the following:
Automatically turn on the LED backlight when you bring the watch to your face.
Choose the time zone in a particular city thanks to the automatic world time function.
Protection against magnetic field.
High waterproof.
The downside of this model is the weight of 70 grams, which is not liked by all athletes.
Nixon Time Teller P
Watches with a quartz movement belong to the class of tightness 20 ATM / water resistant 200 m. The model is suitable for those who only care about water resistance and the correct time in watches. AccessoryEquipped with a clearly visible dial with arrows, which allows you to read the time even when moving or in limited visibility. In addition, sports watches have a very flat case, so their wearer is protected from catching on clothes, for example.
The pluses of the watch include the following:
Availability of a dozen color options.
Resin type bracelet with double closure.
The downside of this model is limited functionality.
Watch shock resistance
Most often, people who are looking for sports waterproof watches pay attention to their impact resistance. This feature is very important for people who lead an active lifestyle or engage in extreme sports.
Shock resistance does not mean that a watch can withstand damage of any kind, including drops and bumps. In order to qualify as "Waterproof Shockproof Men's Watches", they must pass a series of tests.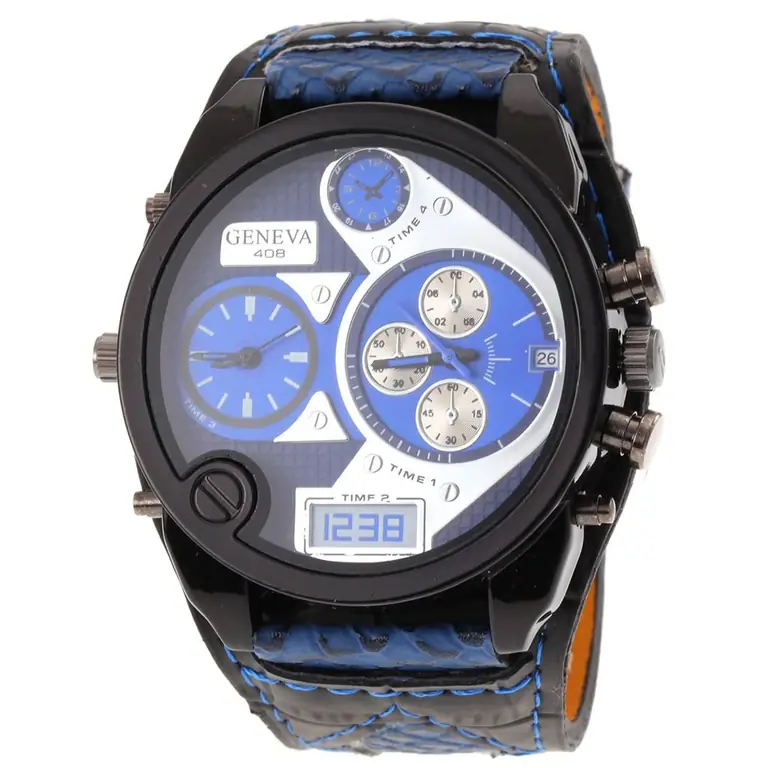 The check is as follows:
The watch is thrown onto a wooden surface from a height of one meter, and then hit on the case and glass from different angles.
If, after the tests, the watch mechanism has not stopped, the accuracy of time has not changed, no cracks or displacement of elements on the dial appear, then the test is considered passed, and the watch is assigned the "shockproof" property.
When buying a shockproof waterproof watch, you need to pay attention to the external protection of the case: protective coating andthe material must be of high quality. You should choose an accessory with a one-piece molded case made of durable material (titanium or stainless steel), as well as protected with IP or PVD coating.
Top 10 Waterproof Watches
The top ten and most expensive watches include many well-known brands. Considering the models of waterproof watches, it is impossible not to say about the most famous watches in the world:
Bulova Precisionist - $900.
Victorinox Dive Master Mecha 500 – $1,600.
Longines Legend Diver – $2,000.
Bremont Supermarine 500 – $4,100.
JeanRichard Aquascope - $8,200.
Rolex Submariner – $9,950.
Girard-Perregaux Sea Hawk - $11,000.
Blancpain Aqua Lung – $20,000.
Rolex Sea-Dweller Doubel - $33,000.
Roger Dubuis Easy Diver SED Tourbillon – $132,500.

most expensive watch
Regardless of which watch you choose, remember that even water resistance has an expiration date. This is due to the fact that rubber seals, which ensure the tightness of the case, wear out over time under the influence of many factors: exposure to water, aggressive marine s alty environment, the influence of detergents and cleaners, etc. Therefore, periodically even watches of the highest class of tightness must be taken for testing and prevention.
Popular topic