Pregnancy is coming to an end, so many expectant mothers are wondering what they take with them to the hospital. There is a whole list of things and accessories that you can't do without. Therefore, you should prepare in advance for the long-awaited trip and collect all the necessary things for the hospital. Only in this case you will feel confident, and the sudden onset of labor will not take you by surprise!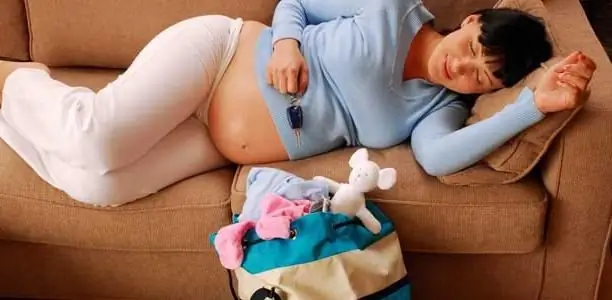 What is the first thing they take with them to the hospital?
1. Documents, namely a medical insurance policy and its copy, a document proving the identity of the mother (most often a certificate or passport), and an exchange card.
2. Soap, toilet paper, toothpaste, and a brush.
3. Toiletries for intimate hygiene, towels (it is better to take a couple).
4. Cell phone and charger.
5. I'm going. Important! It must not be perishable. Nuts, biscuits and muesli will do.
6. Apples and a bottle of still water.
7. Boiler or kettle, as well as dishes.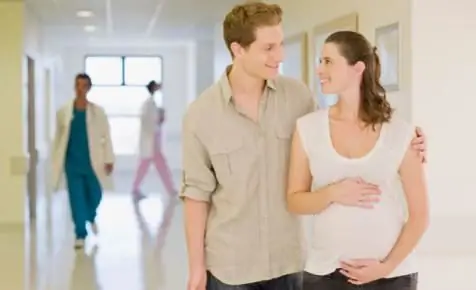 What do they take with them tomaternity hospital?
1. Bathrobe and nightgown, warm socks, slippers (preferably not rag, but rubberized). Some maternity hospitals provide both gowns and shirts.
2. Sanitary pads (it's better to stock up on postpartum ones) and absorbent diapers.
3. Swim trunks, and disposable underpants should be purchased in advance, as some institutions do not allow the use of normal ones.
4. Two breastfeeding bras and absorbent pads.
5. Nipple shields and breast pump.
6. Healing nipple cream.
7. Postpartum bandage (for women who are due to deliver by caesarean section, or who have problems with the spine).
8. Elastic bandages will be needed for those pregnant women who suffer from thrombosis or varicose veins.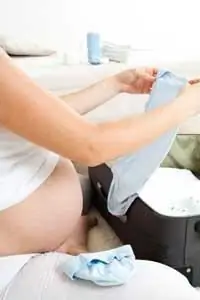 What do they take with them to the hospital for the baby?
1. Disposable diapers.
2. Sterile cotton swabs, which are useful for treating the umbilical wound.
3. Baby soap It is desirable that it be liquid, not solid.
4. Baby wipes.
5. Diaper cream or baby powder.
6. Digital Thermometer. Will help you out during the daily rounds of specialists.
7. Clothes for the newborn (socks, undershirts, caps and sliders).
8. Five diapers of warm flannel and thin cotton. However, it is worth noting that some institutions issue sterile ones.
9. Set forIt is not necessary to take extracts from the maternity hospital, as your spouse or relatives can bring it to you.
What not to take with you?
1. All kinds of nipples and bottles. In the hospital, no one will allow you to use them.
2. Bedding. Every medical institution gives them out, so taking your own is simply pointless.
Prepare in advance for such a long-awaited and joyful event
It is best to pack the bag a month before the expected date of the baby's birth. If you start doing this at the moment when the contractions began, then simply in the hustle and bustle you can forget the most important things. That is why you need to know what you take with you to the hospital. Agree that such an unfortunate misunderstanding can greatly spoil not only your mood, but also a positive attitude. And you absolutely do not need it!
Recommended: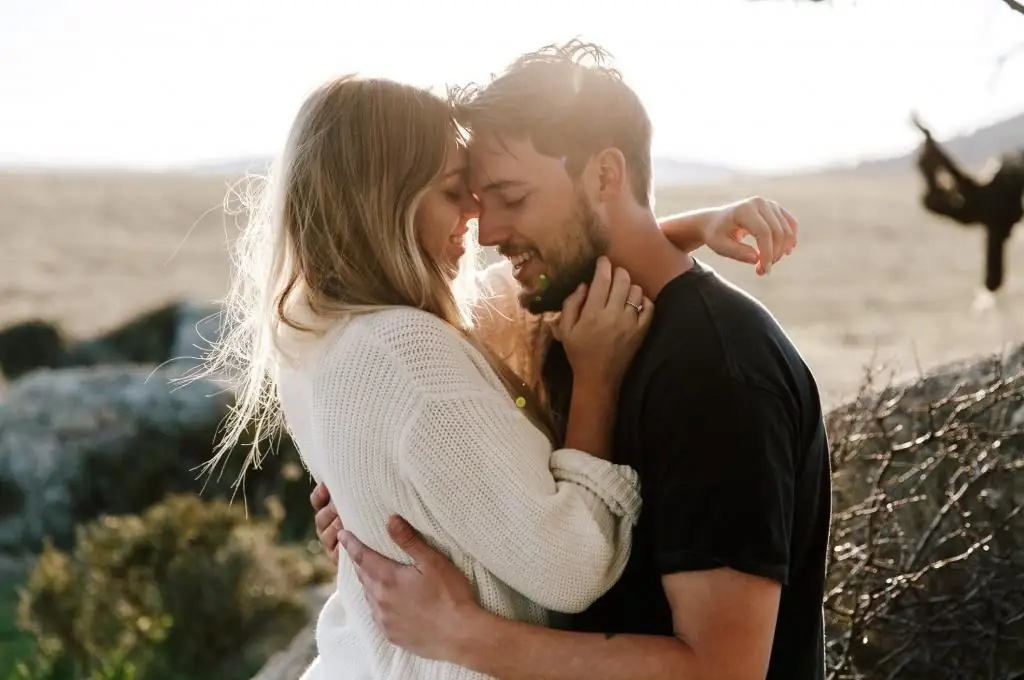 Girls love with their ears. Of course, this does not mean that you should forget about all real male actions and just talk all day long, feed only promises to your happy chosen one … Girls, like sour cream for a cat, just need romantic phrases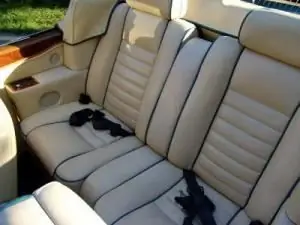 Beautiful, pleasant to the touch, warm - these characteristics apply to such material as nappa leather. This article contains detailed information about it. After studying it, the reader will learn how this particular type of leather differs from others, what products are made from it, what are the rules for caring for them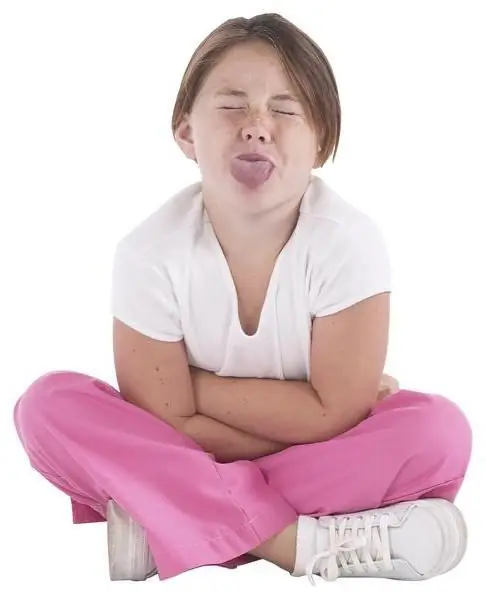 Very often young mothers complain that they cannot find a common language with their child. At the same time, everyone compares an already grown up baby with a newly born baby and envy those mothers who, not knowing worries and problems, calmly raise their children. However, such a comparison is silly, because a certain age is also characterized by its own habits, so it is necessary to learn to distinguish the child's ordinary activity from the developing "problem"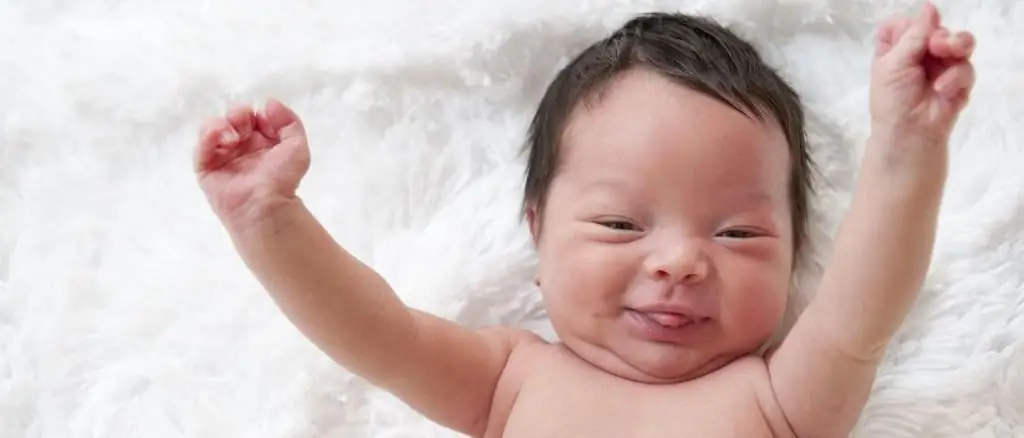 The discharge of a newborn from the hospital is an important event in the life of a young family and its close relatives. Everyone is looking forward to meeting a new family member, they are worried and try to organize a meeting in a worthy manner. In order for the extract to be remembered for many years and passed without fuss, it is necessary to carefully prepare for it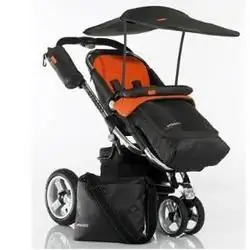 The market for children's things today is simply overflowing with all kinds of toys, clothes of different styles for babies of all ages. Pleasing to the eye and original color schemes. There is also a large selection of wheelchairs. It is not only the huge variety of their shapes and types that is striking - stroller accessories can also exceed all expectations of young mothers and fathers