Herlitz satchel is a German-made brand that is becoming more and more popular day by day in Russia and abroad. Today, many parents whose children go to school for the first time choose this attractive option. The "Herlitz" backpack for the first grader is an excellent offer for those who care and worry about the he alth of their child.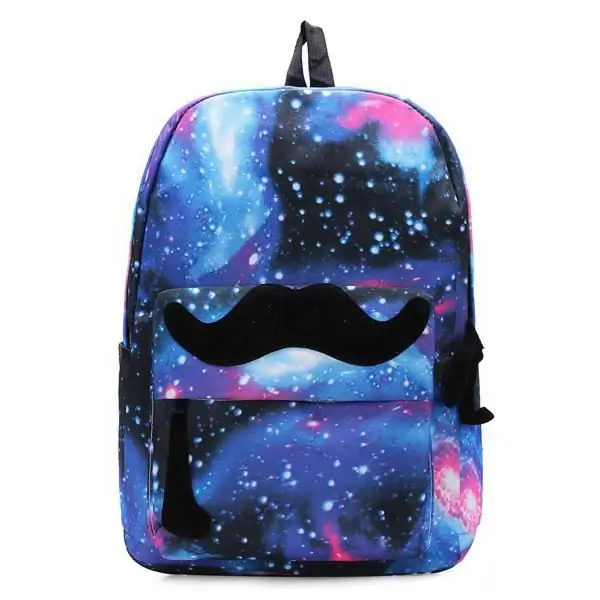 We can say that this brand has created a quality product that is useful for the well-being of the baby. What advantages does this school backpack have and how does it differ from many others? Let's try to figure it out. This article is dedicated to parents who are worried about buying a backpack and want to make the best choice, perfect for their child.
Light and comfortable
Surely you also remember those bulky briefcases stuffed full of textbooks and notebooks that you still had to carry behind your shoulders? Such backpacks did not cause delight, but called into question the appropriateness of wearing all these extremelynecessary items with you.
Herlitz schoolbag weighs no more than one kilogram, and some models reach only six hundred grams. The backpack will not burden your child with anything, it will not become a heavy burden for him. The convenience lies in the fact that you can put everything you need in such a satchel and at the same time not feel at all that it interferes.
Orthopedic backrest
Recently, many parents have been talking about purchasing special, almost medical backpacks. This effect gives the presence of an orthopedic back, which contributes to the optimal distribution of the load on the spine and prevents the formation of excessive fatigue. Herlitz backpacks are also equipped with it. Reviews about them are purely positive. Parents and children themselves note the comfort and convenience of using backpacks in practice.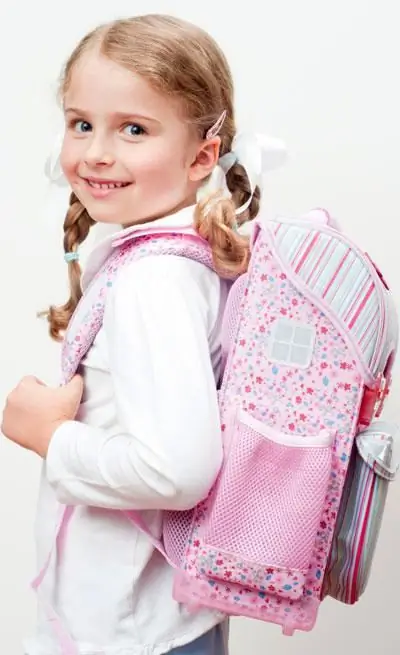 Diseases of the spine, in particular its curvature, today occupy the first place among the ailments of schoolchildren. And all this happens due to improper distribution of the load on the back. Children have to carry a lot of heavy things every day: add to the portfolio itself and textbooks the weight of removable shoes, physical education uniforms and school breakfast, which caring mom and dad always strive to put with them. If you are truly concerned about the he alth of your children, then choose the most lightweight option. It is especially relevant in the case when the baby is short, thin and because of the huge satchel it is simply not visible.
Wide straps
What else affects the comfortable wearing of a school backpack?Of course, his straps. It is known that they should not be thin and narrow, otherwise it will become quite inconvenient for the child to carry a briefcase. Knapsack "Herlitz" is distinguished by strong straps, which reach a width of four to five centimeters. The wide bases allow the backpack to be worn more comfortably: it does not fall off the shoulders, it is easy to put on and take off.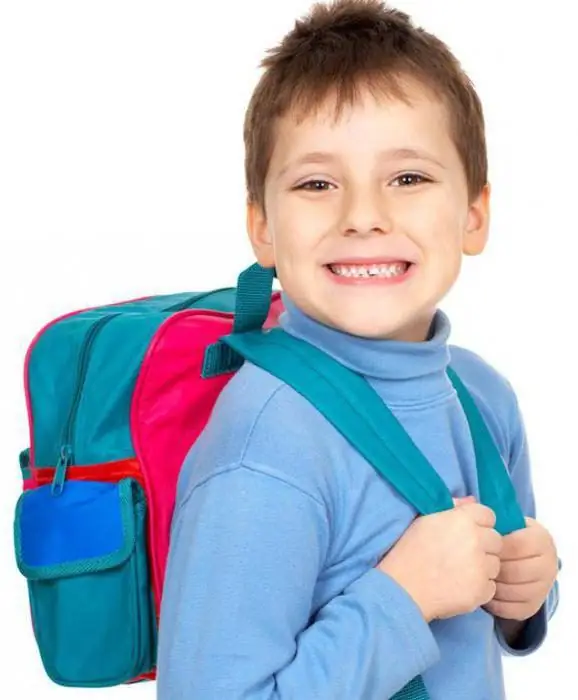 Children often do not pay due attention to such details. It is much more important for them that the heroes of their favorite cartoon are depicted on the backpack, and that it meets all aesthetic wishes. In addition to these features, it is also necessary to pay attention to what useful properties a thing so necessary in the learning process is equipped with.
Herlitz Smart Backpack
This option is suitable for both first graders and older kids. A distinctive feature is that this backpack will include both A4 folders and bulky sketchbooks. Often, already at the initial stage of education, first-graders have to carry rather bulky textbooks and copybooks to school, which are very different from the average volumes. Knapsack "Herlitz Smart" fully complies with all established standards. The he alth of the child will not be at risk if parents choose their portfolio responsibly from the very beginning.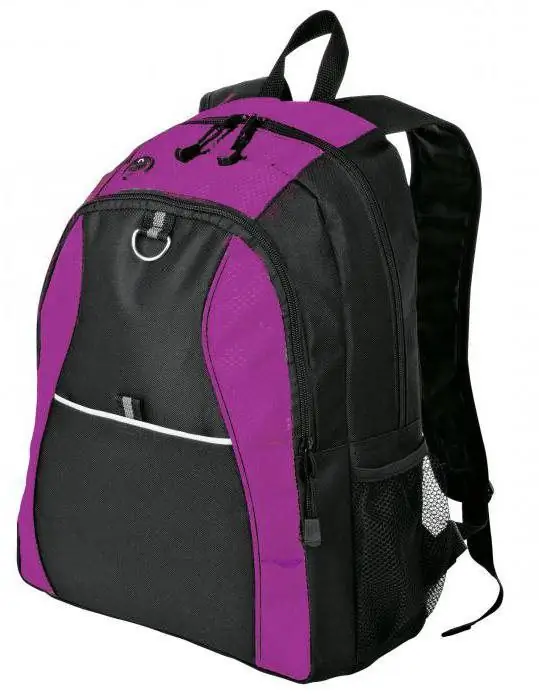 The kids themselves are completely delighted with these wonderful backpacks: they are comfortable, practical to use, almost do not get dirty, thanks to the water-repellent surface and durable bottom. ATif necessary, you can wipe it with a damp cloth and it will look attractive again.
Herlitz Midi Satchel
This option is especially suitable for first graders. The backpack itself is lightweight and does not weigh even one kilogram, approximately 600 - 700 grams. Usually its size is a few centimeters smaller than the Herlitz Smart. For this reason, most often it is purchased by small and thin seven-year-olds who have yet to plunge into the amazing and fascinating world of study.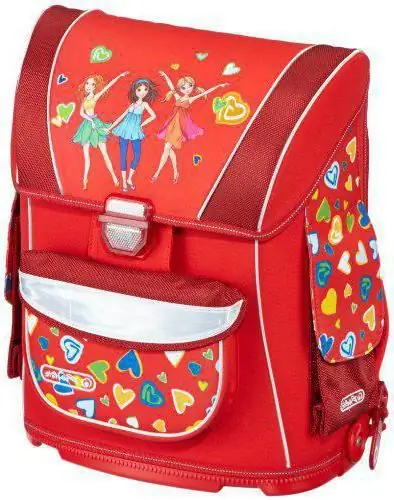 "Herlitz Midi" can easily accommodate all the necessary accessories, it is solidly made and will last no less than three to four years. But it is important to consider one circumstance: your child is growing rapidly, and soon he may be very uncomfortable with a small backpack. And the demands of teachers are constantly increasing.
Other Features
Herlitz satchel has a number of essential characteristics. According to these parameters, people make a purchase decision. What are the distinguishing features of this manufacturer?
First of all, a solid frame. Crushing such a thing will not work even if you pretty much kick it with your feet. To be honest, children are not always careful with their things, some of them tend to wear out a brand new backpack in a few months.
Locks with reflective elements. These devices are made specifically so that at night a child with a satchel is clearly visible on the road. Especially thisrelevant if the road to school passes through the carriageway.
Satchels are easy to clean. They have a hard waterproof bottom. Considering that pollution can be very serious, this is not at all an unnecessary condition. Children very often leave their briefcases anywhere and pay little attention to neatness, especially boys.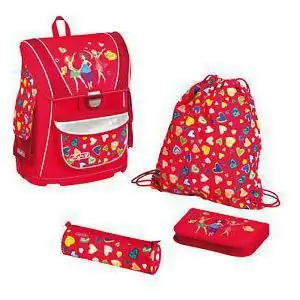 There is a built-in insert on the inside of the lid. It allows you to get all the information about the student, which is especially necessary in the case when the backpack was lost or the child got lost. On a special insert, it is mandatory to write down: home address, phone number of parents. In the field of view of the baby there is also a lesson schedule. Sometimes it is also displayed in the backpack.
Instead of a conclusion
Various compartments allow you to lay out all school supplies in a way that is convenient for the child. When order reigns in the backpack, finding the necessary thing becomes much easier. It is necessary to accustom the baby to order from the earliest years, then the satchel will serve you faithfully throughout the elementary school, that is, from the first to the fourth grade.
Thus, the Herlitz schoolbag is a great option for those who think about the future of their children and are seriously worried about their well-being.
Popular topic