Choosing a stroller for a newborn baby becomes a real headache for mom. The modern stroller market is so huge and diverse that it is very easy to get lost in it and it is difficult to make a choice. This should be approached very responsibly, as the stroller will be an integral part of the baby's life in his first years of life, as well as a constant mother's assistant and an attribute of her style.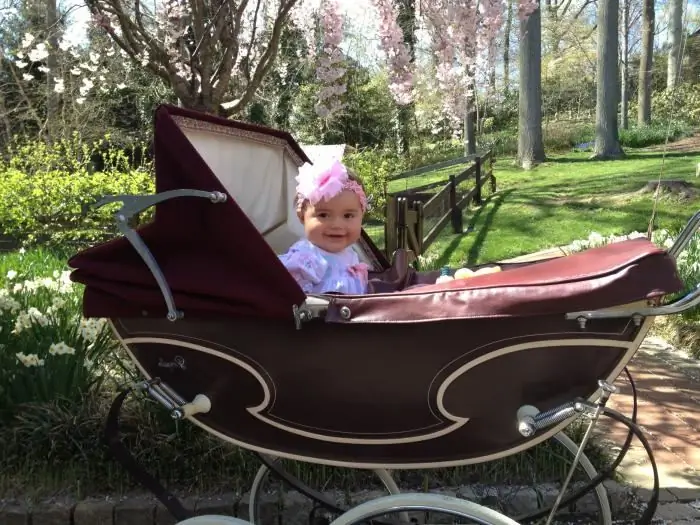 Why retro strollers?
What is there in modern strollers, in addition to differences in design from the simplest to the "cosmic": these are headlights, and holders for gadgets, large shopping baskets, and a host of other functions that depend on the manufacturer's imagination. But all these innovations are created primarily for parents, but what does the baby himself need? A newborn needs to snooze comfortably in a spacious and comfortable cradle under the regular rocking of the stroller. Therefore, parents often refuse newfangled strollers in favor of the classic ones, in which their mothers or grandmothers were also rolled. Of course, you can still find a grandmother's rarity, which is already many decades old, but it is hardly worth conducting such experiments on a baby. It is better to choose retro strollers from modern manufacturers. Classic retro style is always elegant,stylish and therefore always fashionable.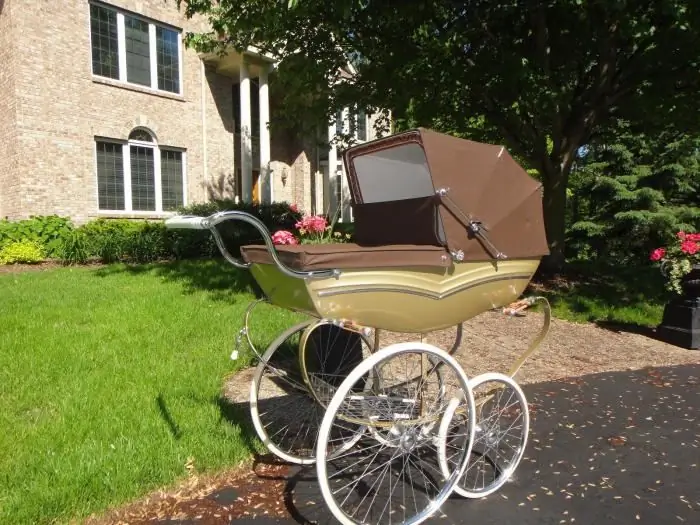 The most famous representatives
Demanding parents often prefer retro strollers as an indicator of style and status, for such customers manufacturers produce luxury strollers. The English company Silver Cross has been manufacturing handmade strollers since 1877. Vintage Stroller Silver Cross Balmoral is very popular with Russian stars and elite. Another handmade product is the German Eichhorn Senator stroller, which can be upholstered in various materials, which affects the price fluctuation and makes the stroller more affordable. Zekiwa, one of the oldest German companies with an excellent reputation, makes Zekiwa Senator pram cradles from natural willow. Lonex Classic Retro are natural and ecological retro strollers made from linen, wood and wicker wicker. The Italian manufacturer offers InglesinaClassica - a stroller in a romantic and sophisticated style, made of absolutely natural materials using wood. A copy of the Italian stroller - Geoby C-605 Katarina from a Chinese manufacturer will be more accessible to a wide range of buyers. Other well-known and popular brands in our country and their retro strollers: Teutonia Elegance, Hesba Kinderwargen, Baby carriages RETRO IRYS and Tutek Retro. The choice of a retro stroller (photo) will depend on the taste preferences of the parents.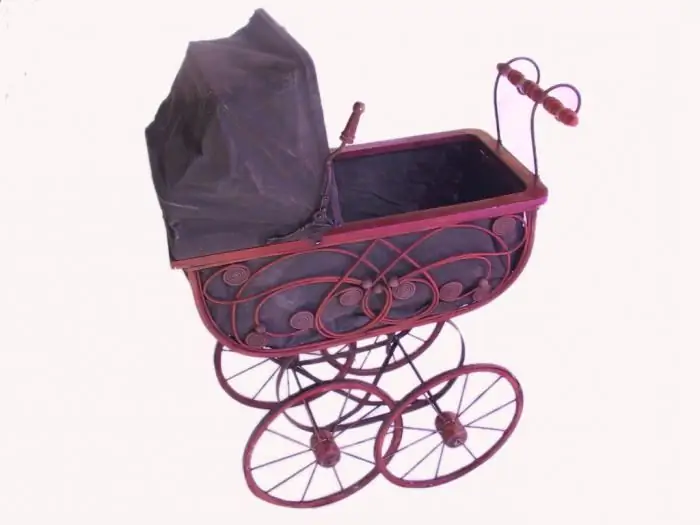 For little ladies
To make my owndaughter is a truly royal gift, you should opt for a retro stroller for dolls. Not only will the child be insanely happy with such a chic gift, retro strollers for dolls fit perfectly into almost any interior, look luxurious and organic. They are made from natural materials, which is an important plus when choosing these products. Modern manufacturers offer a large range of retro strollers for dolls, depending on the preferences of little clients and the financial capabilities of parents.
Popular topic